Santa Frank
This image has been resized for your convenience.
Click on it to view the full size version.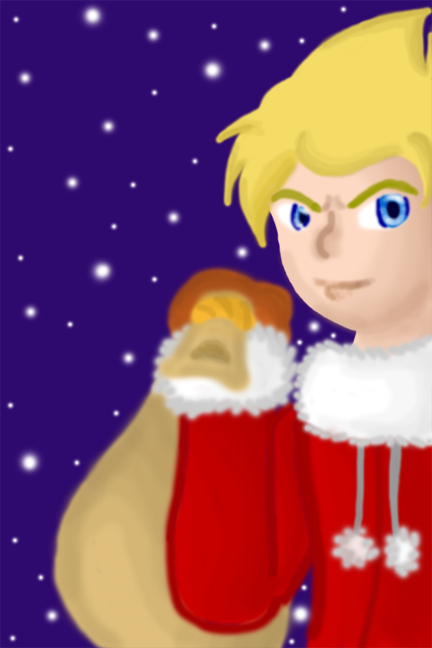 Entry for the 2005 Holiday Funfest.
I wanted to make a holiday pic using photoshop. No, he isn't stealing poor little kids' presents. In this pic he's a good santa. :)
With this pic I tried to go for a very natural look with minimal lines. I tried to make a super smooth shading transition style by reducing the paintbrush opacity to 15-20% so that I could gradually add darker layers of color. Overall I'm very pleased with the outcome.
(I hope no one minds that I already submitted it to Fanart...)