Arty's EarthBound Stash
This image has been resized for your convenience.
Click on it to view the full size version.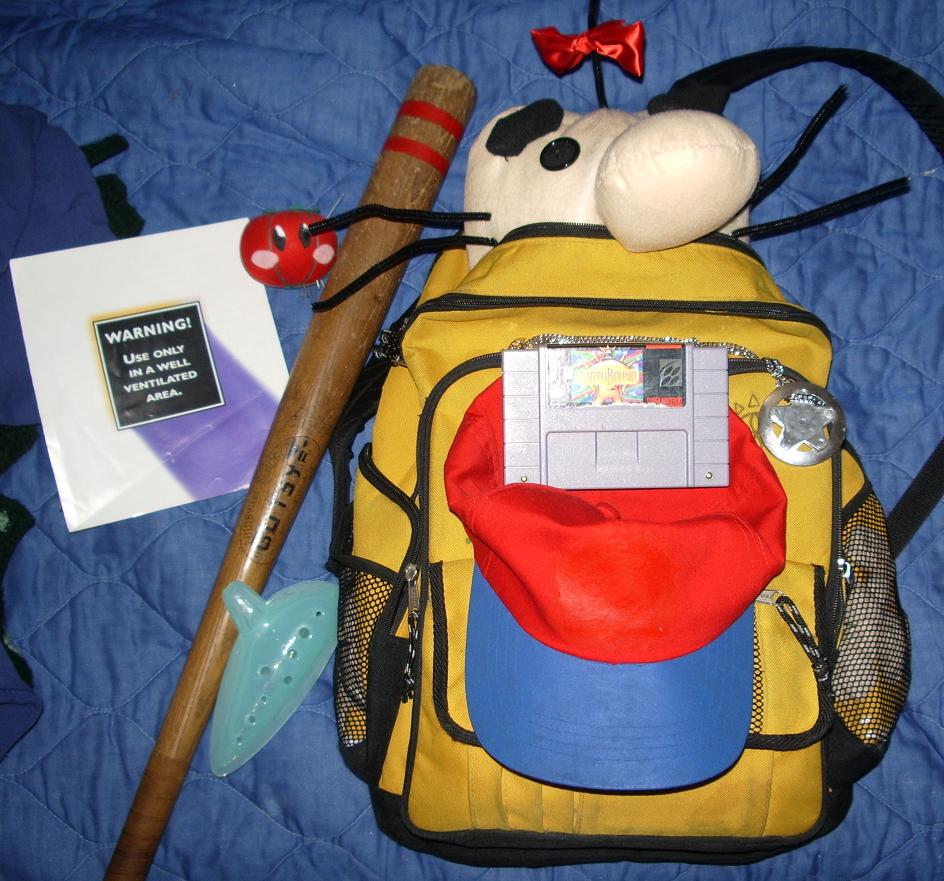 Ness's Backpack, Mr. Baseball cap, Star Pendant, Gutsy Bat, EB cart, and smelly NP ad. Also, Ninten's Ocarina and mini-translator, Tomato. :o Oh, and Mr. Saturn's there, too. ;D
PERFECT 10! The score will say 1.10, but it's actually 10.