Ness finds EarthBound!
This image has been resized for your convenience.
Click on it to view the full size version.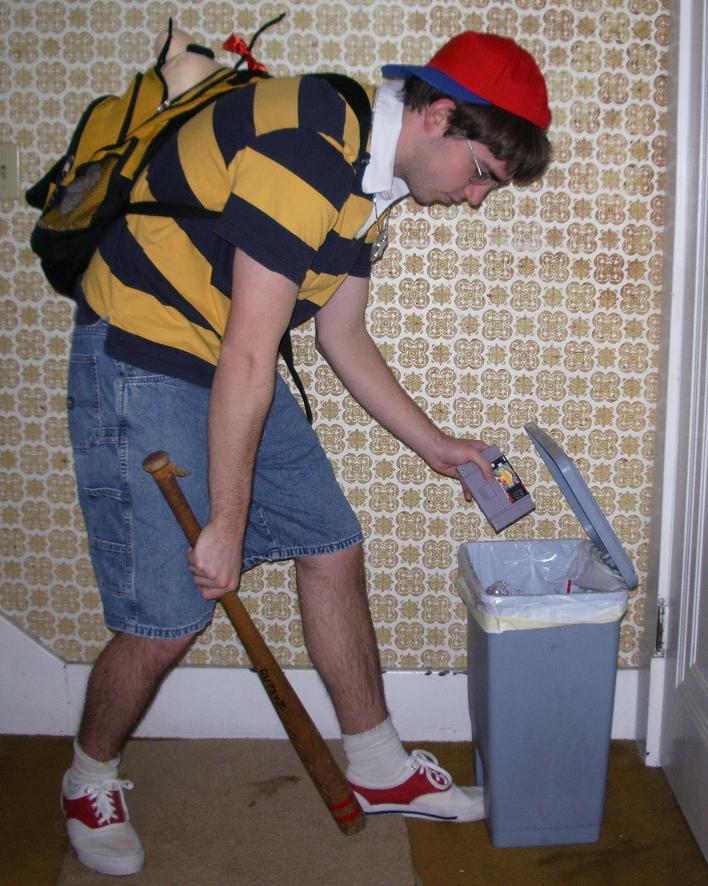 - Ness dug around in the garabage can.
- Well, let's see here...
- There was an EarthBound cart inside!
- Ness took it.
PERFECT 10! The score will say 1.10, but it's actually 10.