Shave And Lipstick
This image has been resized for your convenience.
Click on it to view the full size version.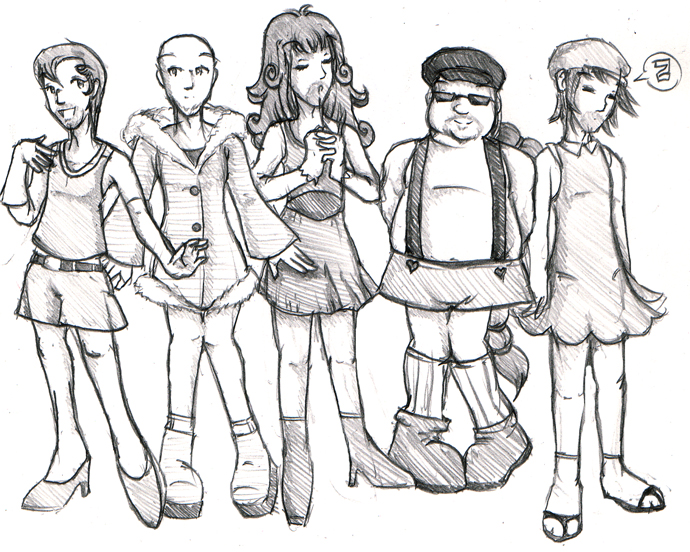 After realizing I'd have to draw the Magypsies ( sp? ) in Symmetry eventually, I thought maybe practicing them once or twice would be a good idea. I think I'll definatley stick with "once".