Welcome To Onett!
This image has been resized for your convenience.
Click on it to view the full size version.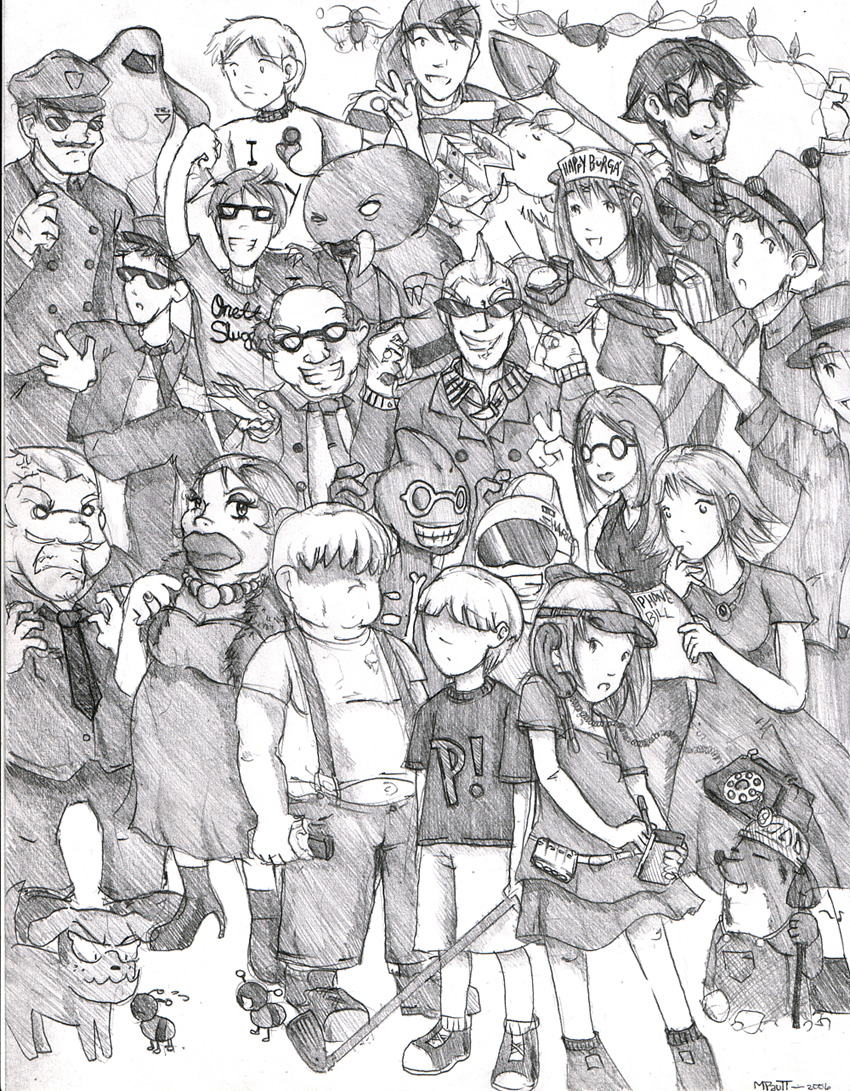 I don't think I left out anyone TOO important...anyways. Maybe there will be more pictures like this for other towns. We'll see if I have any self-esteem tomorrow.
PERFECT 10! The score will say 1.10, but it's actually 10.