Whose Hat is This? Coloring Book Title Page
This image has been resized for your convenience.
Click on it to view the full size version.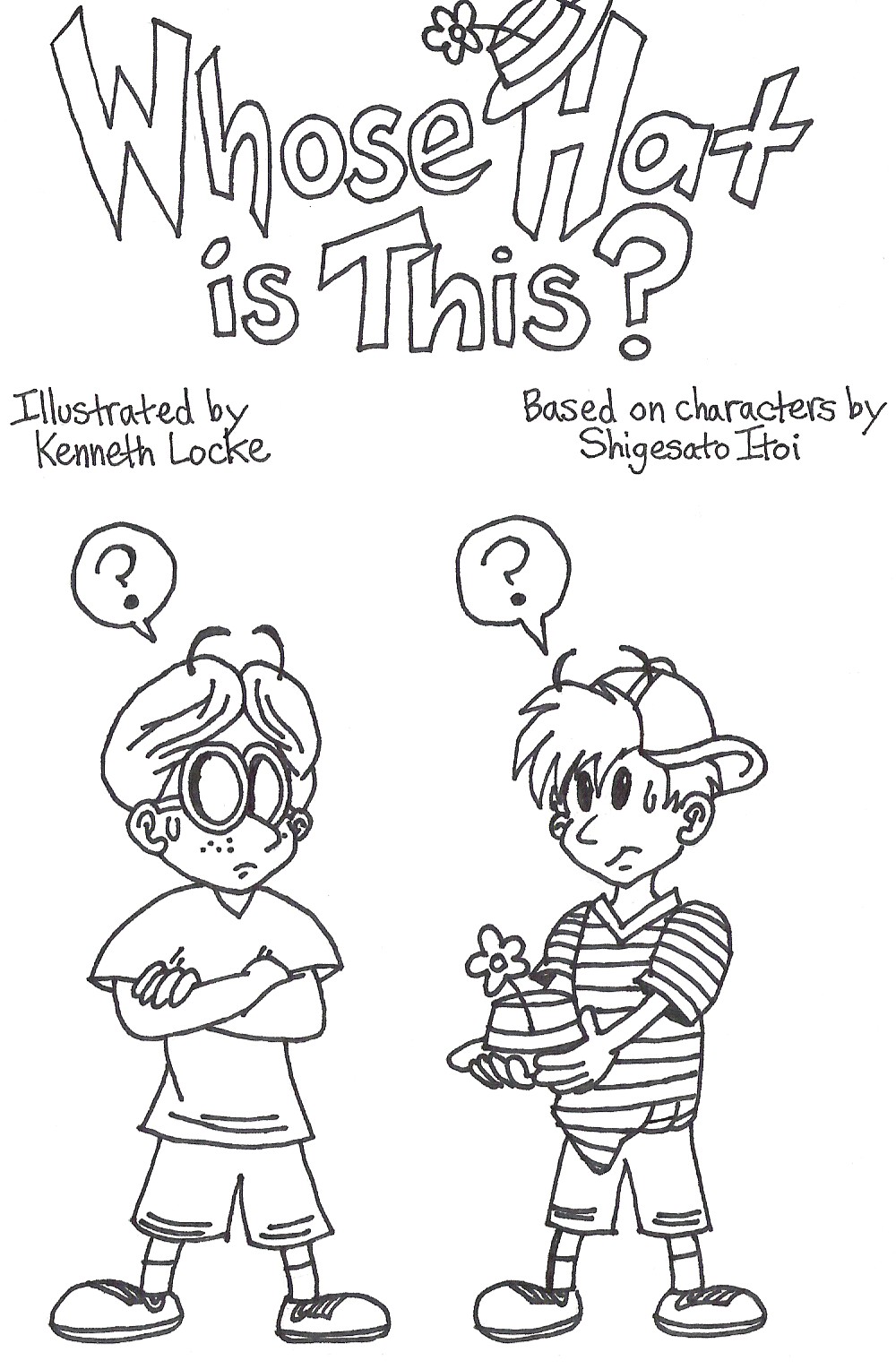 whohat - #01
Last month, my church was doing a service project for the local crisis center, and they asked me to illustrate a coloring book for the kids. By this time, I was already deeply immersed in my "Mother" comic series for the site, and I knew from past experience that if I sidetracked myself, I might never get back around to the comic. I also knew that even if I illustrated this coloring book, my heart just wouldn't be in it unless it was something that I felt very close to. So, instead of throwing together some goofy little "See Spot Run" thing, I decided to take a tiny piece of the storyline from Mother 1 (that is, when Ninten and Lloyd bring Anna her hat) and kiddify it for all it's worth.
The irony of it all is, now there's probably a handful of kids in my hometown running around with their crayons scribbling in a coloring book based on a retro Nintendo game that never made it outside of Japan. And they don't even know it. I've brainwashed the children... :)
PERFECT 10! The score will say 1.10, but it's actually 10.