Prologue - Page 14: Unwanted Visitors
This image has been resized for your convenience.
Click on it to view the full size version.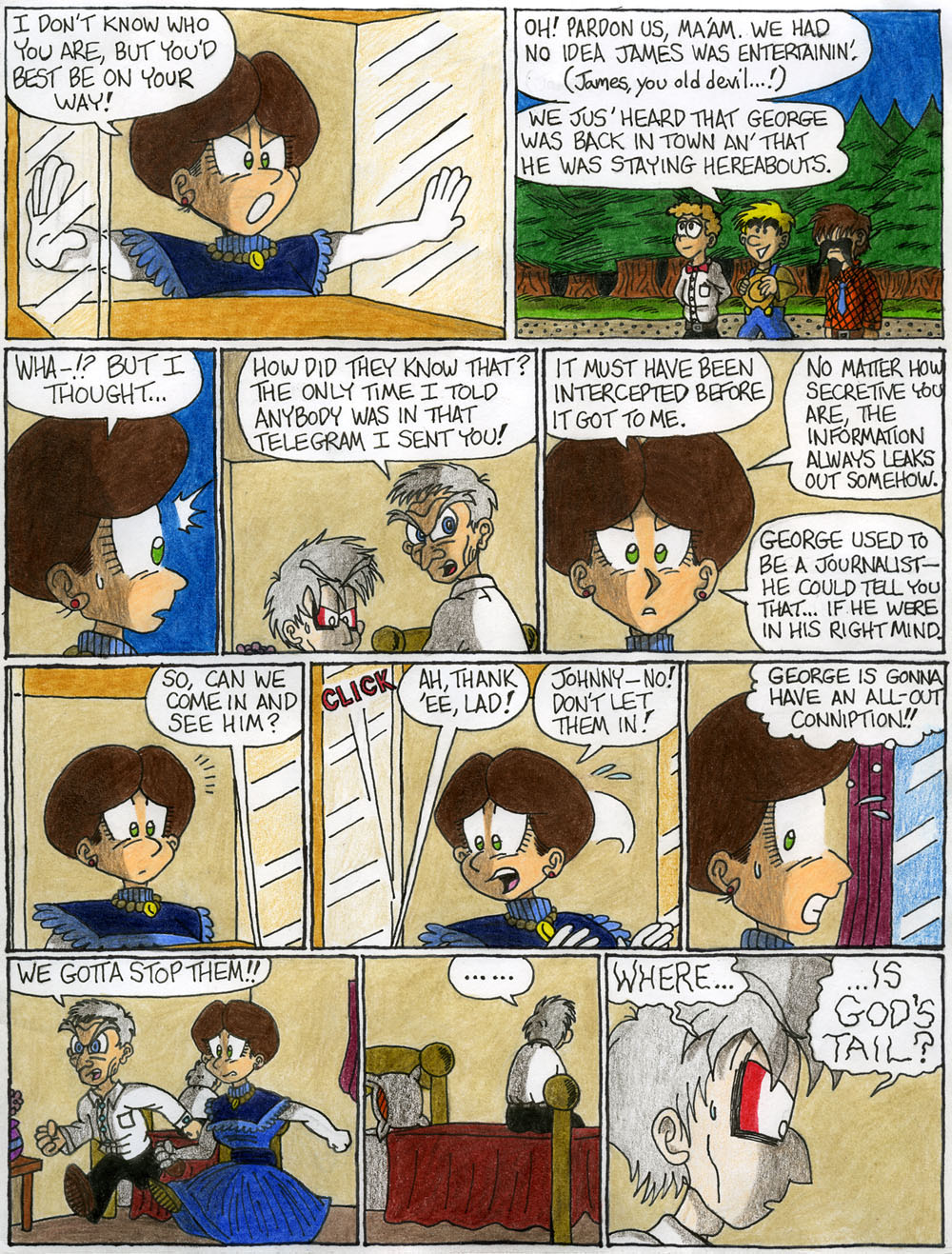 kenisu - #14
The line "George use to be a journalist" is my tribute to the Encyclopedia Mother, which gives a more detailed account of the history of George and Maria (tells how they got together and fell in love, etc.). By the time I finally got the Encyclopedia (a couple of months back?), I had already had in my head more-or-less what I wanted the entire prologue to encompass, so when I translated the George-and-Maria backstory in the Encyclopedia, I found that account didn't fit 100% with mine, and it was too late to change the pages I had already illustrated, and I was also unwilling to change the ideas I had for the remainder of the prologue. However, I was able to work in the idea that George was a big-time journalist for a famous newspaper, and that his work was what brought him to Mothersday Town, where he met Maria.
However, it's only this wink that connects my story with the Encyclopedia's.