Prologue - Page 5: Unwelcome Shock
This image has been resized for your convenience.
Click on it to view the full size version.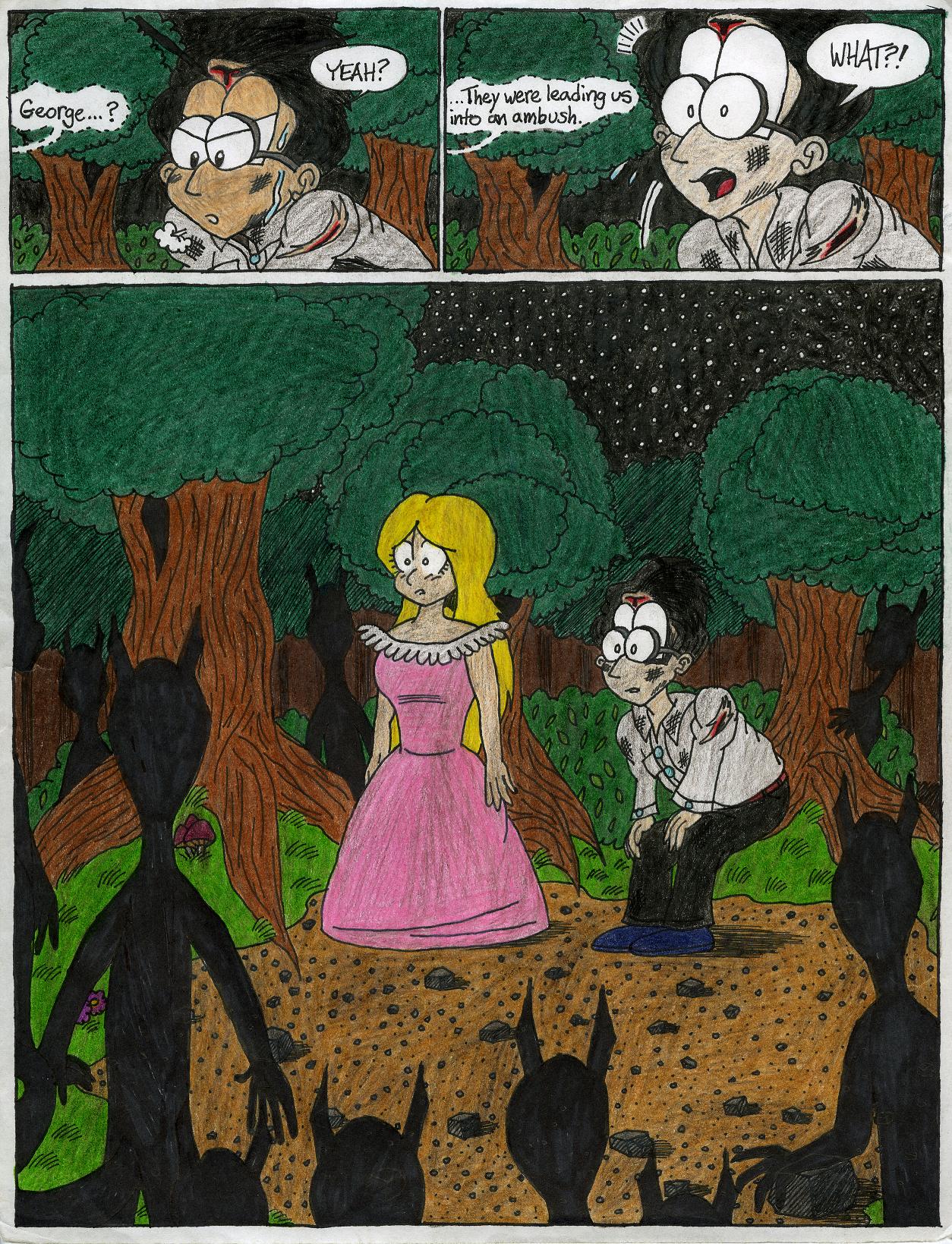 kenisu - #05
I tried to make that big, final panel look as scary as possible, but alas, my artwork just drips of "cute", even when it's not supposed to.