The Haunts of the Rosemarys'
This image has been resized for your convenience.
Click on it to view the full size version.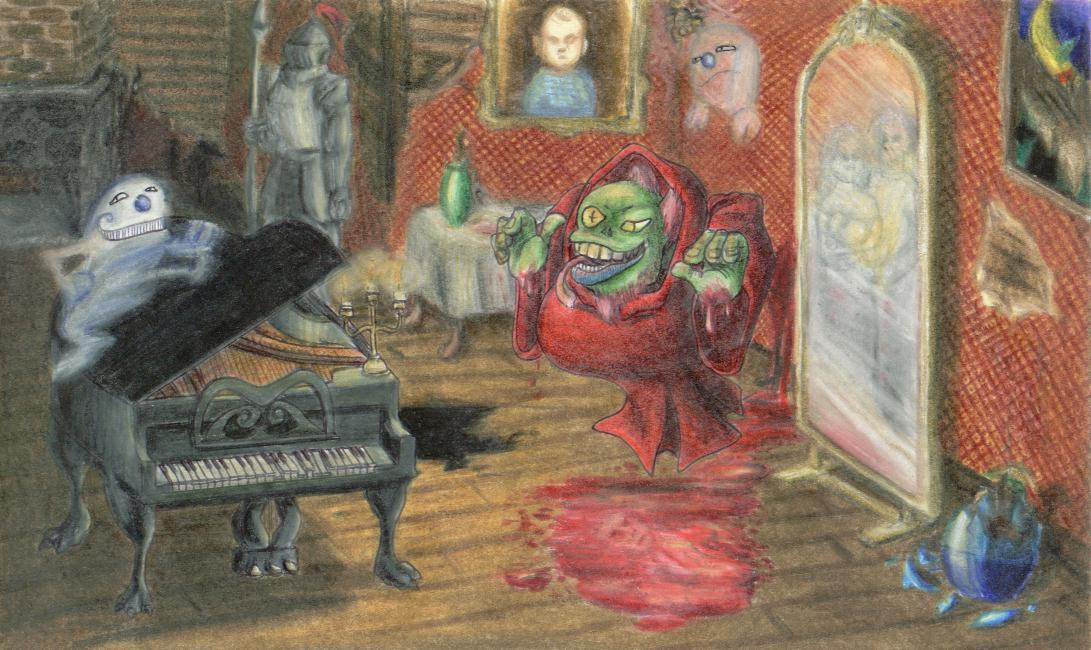 The lonely house in Spookane had just beared witness to a new birth to the Rosemary family, but suddenly turned into a tragedy...a heinous house of haunts!
PERFECT 10! The score will say 1.10, but it's actually 10.