Starman shirt
This image has been resized for your convenience.
Click on it to view the full size version.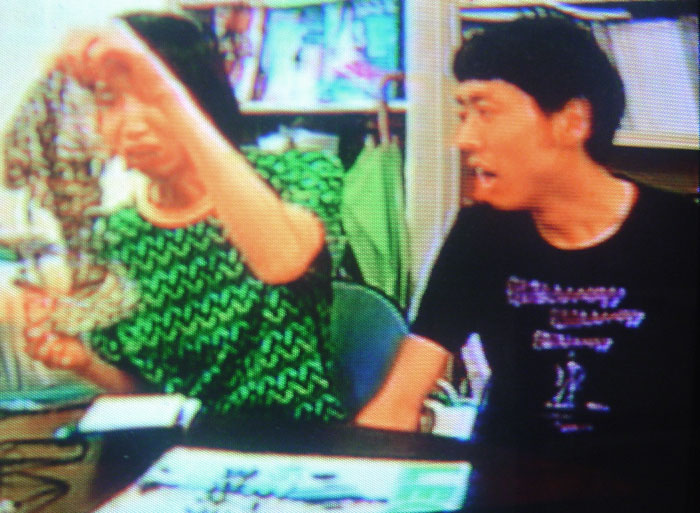 A famous Japanese comedian (Takushi Tanaka from Ungirls), sporting his Starman SMAAAASH shirt on prime-time television. (I apologize for the low quality.) -Chewy
PERFECT 10! The score will say 1.10, but it's actually 10.