Graveyard Greetings
This image has been resized for your convenience.
Click on it to view the full size version.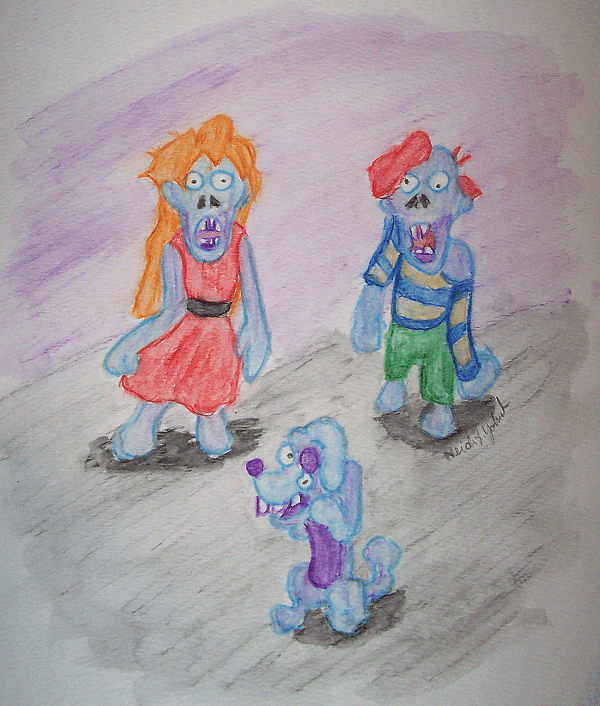 Aww, they just want to wish you a Happy Halloween. C'mon, give 'em a hug! (For those who aren't aware - these are the zombies from Mother 3.)
This could have turned out better, but I was rushing. A lesson learned: never leave Funfest projects to the last minute.
Medium: Watercolor Pencils