Prologue - Page 21: They Know Not What They Do
This image has been resized for your convenience.
Click on it to view the full size version.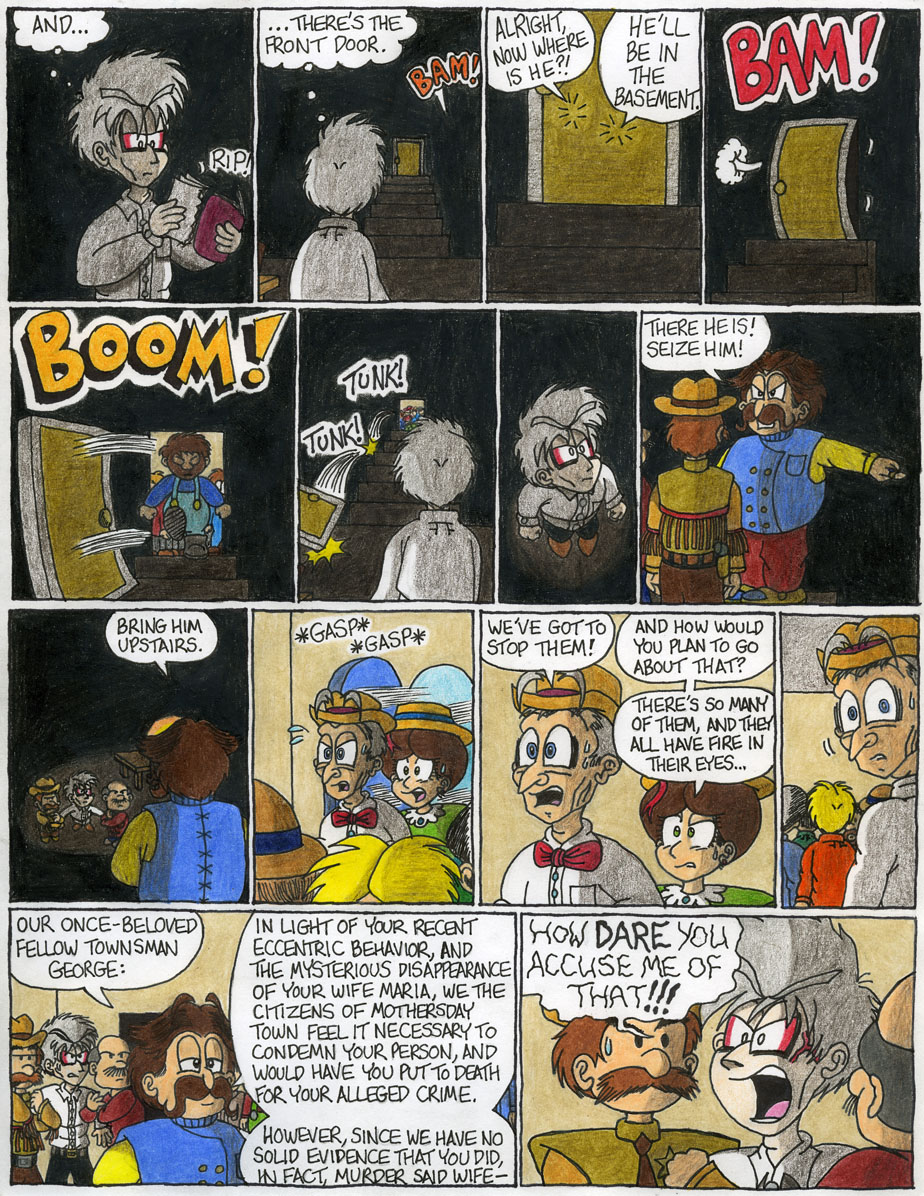 kenisu - #21
Ugh, how I hate drawing crowd scenes. Fortunately, as this page only shows a few crowd extras, I was able to get by without losing too much sanity, but... the next page...