Prologue - Page 23: Welcome to the First Day of the Rest of Your Life
This image has been resized for your convenience.
Click on it to view the full size version.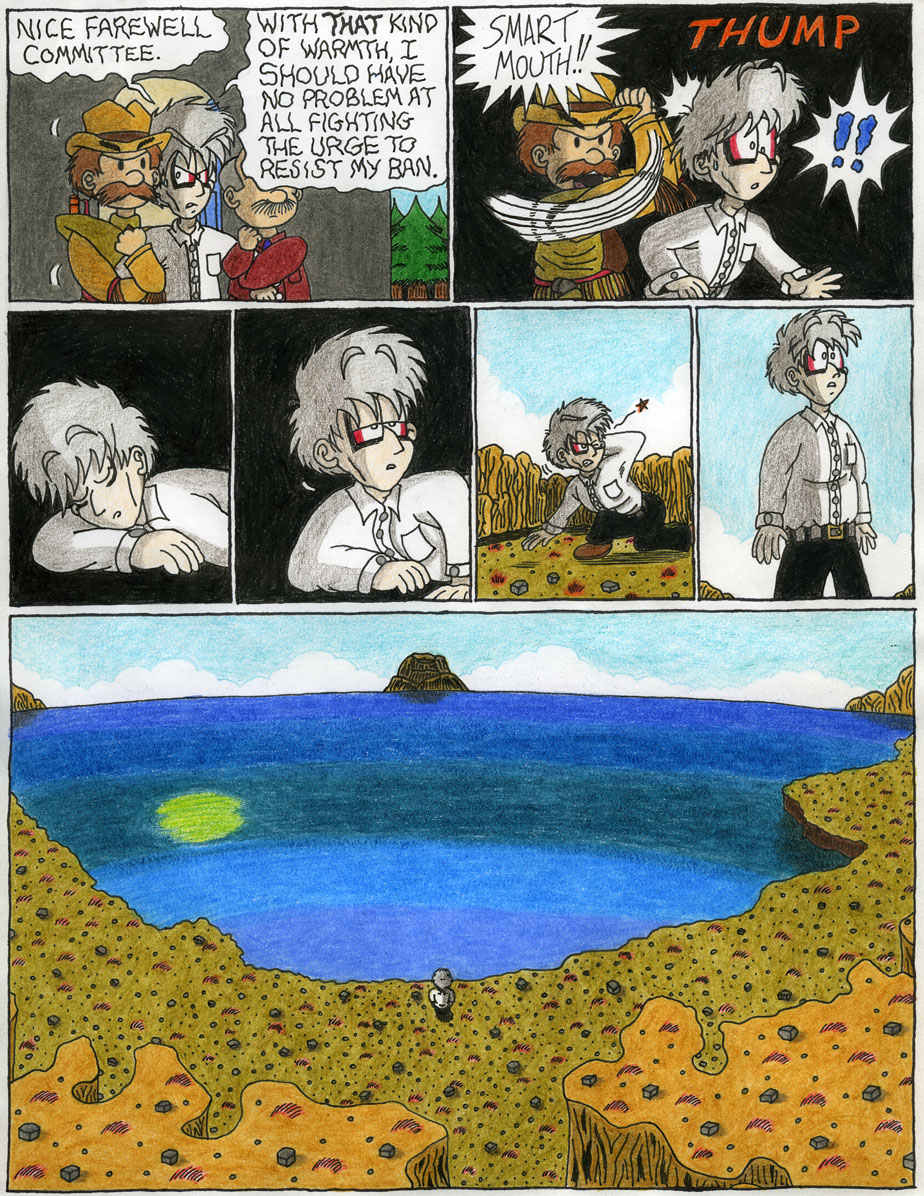 kenisu - #23
Yeesh, that musta been one heck of a backhand the sheriff delivered, to keep George out cold ALL THE WAY to and halfway up Holy Loly Mountain.
Anyway, I love that last panel. I grabbed my copy of the MOTHER 1+2 official guidebook and illustrated the map layout of the lake section of the mountain; and that off in the distance is the mountain peak. A severely important thing will happen on that peak in the distant future...