Winter Fun: M3 Style Part 2
This image has been resized for your convenience.
Click on it to view the full size version.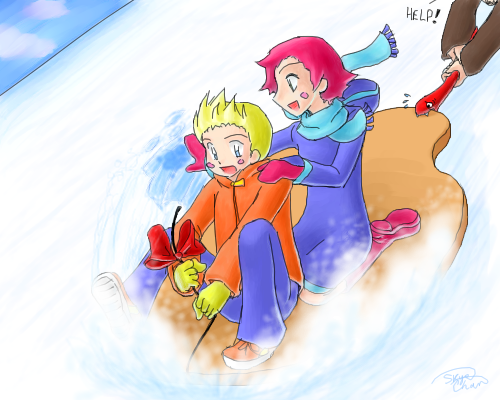 It's supposed to be Lucas and Kumatora sledding down the side of Mt. Shirogune on the Mr. Saturn table from chapter 7. I didn't use any references for the table, so sorry if it's inaccurate. I was having trouble drawing Duster sitting on the sled, so instead, I had him fall off and hang onto his Rope Snake for dear life. Don't worry, he'll be okay, because he's awesome like that.