Woes of an English speaking Earthbound fan
This image has been resized for your convenience.
Click on it to view the full size version.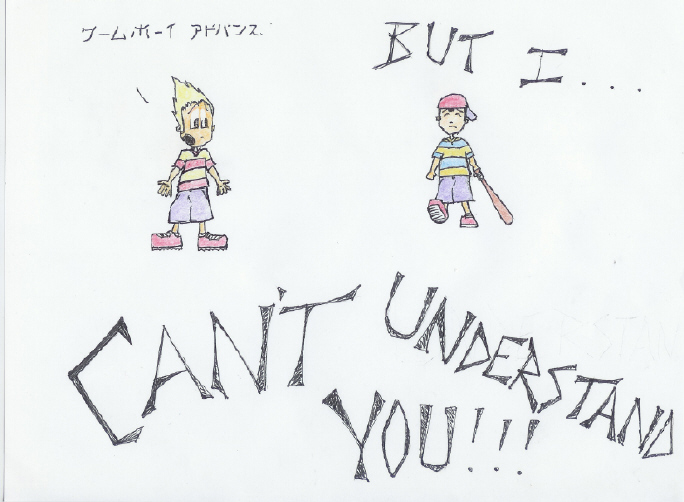 As the title says, these are my feelings towards the current mother 3 situation. Some people have already told me that the Japanese in the picture means "Gameboy Advance". This would make sense as I got it from the Mother 3 box. To me and anyone else that doesn't speak japanese, it should look like gibberish just like trying to play Mother 3 in Japanese due to the fact that there is no English version. Thus I title it "Woes of an Enlish speaking Earthbound fan".