Annual Gift Man
This image has been resized for your convenience.
Click on it to view the full size version.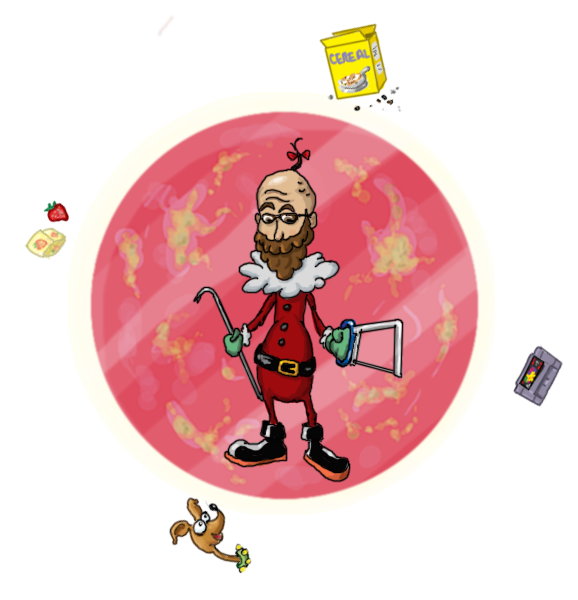 With crowbar and hacksaw in hand, it's the moon-dwelling Annual Gift Man! Note the petri dish of flesh-eating virii, pebbles for the cereal, strawberry tofu, kangaroo, and of course, EarthBound cartridge.