Chapter 1 - Page 31: A Gasp of Relief?
This image has been resized for your convenience.
Click on it to view the full size version.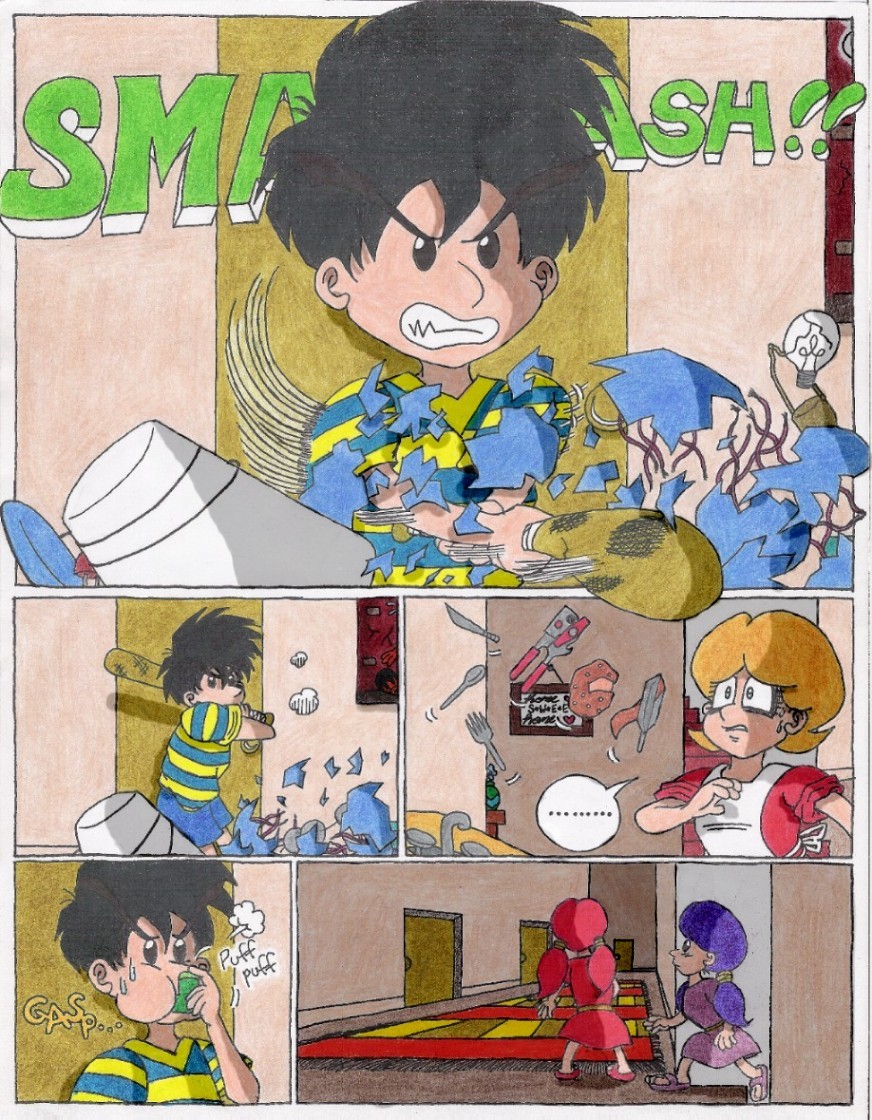 kenisu - #31
...My scanner is beginning to severely weird me out, what with how fitful it gets.
Anyway. what shall I say here? Let's start with the first panel - I like to call it the "SMAAAASH!!" panel (get it? Splash panel? Smash panel? Heh heh, heh... aww, never mind). I tried my best to recreate the "SMAAAASH!!" logo directly from the game, but holy crap, I never imagined it would be so difficuly, what with the way the angle curves back what with each progressive letter. I'm not so sure how well it works anyway, because I wanted at least two letter "A"s completely out in the open, and not blocked by Ninten's fat head. Instead I wound up with a couple of them half-hidden. Drat. Oh well, everything else turned out pretty much *exactly* how I had imagined it, and THAT, friends, is a good day! Except Ninten seems to resemble Charlie Brown here, what with the angle I chose for his nose - but MOTHER has a lot of Peanuts references anyway.
I also decided to establish Ninten's asthma here. Also, it looks like Minnie and Mimmie are still playing butt tag :) How long WAS that staircase anyway?!