The Power: Page 14
This image has been resized for your convenience.
Click on it to view the full size version.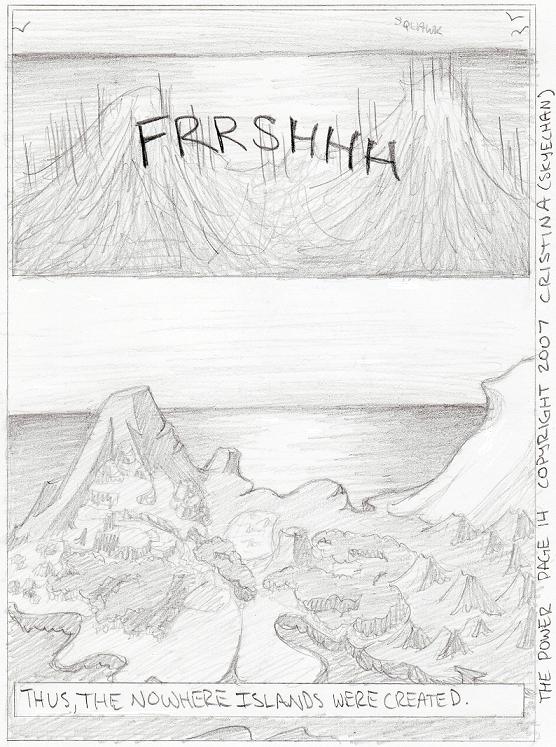 SkyeChan - #14
Page fourteen of my fancomic.
Um, please excuse the inaccuracy and off-centerness of the last panel. All of the island IS there, I just suck at scale drawings.