Midnight Healing
This image has been resized for your convenience.
Click on it to view the full size version.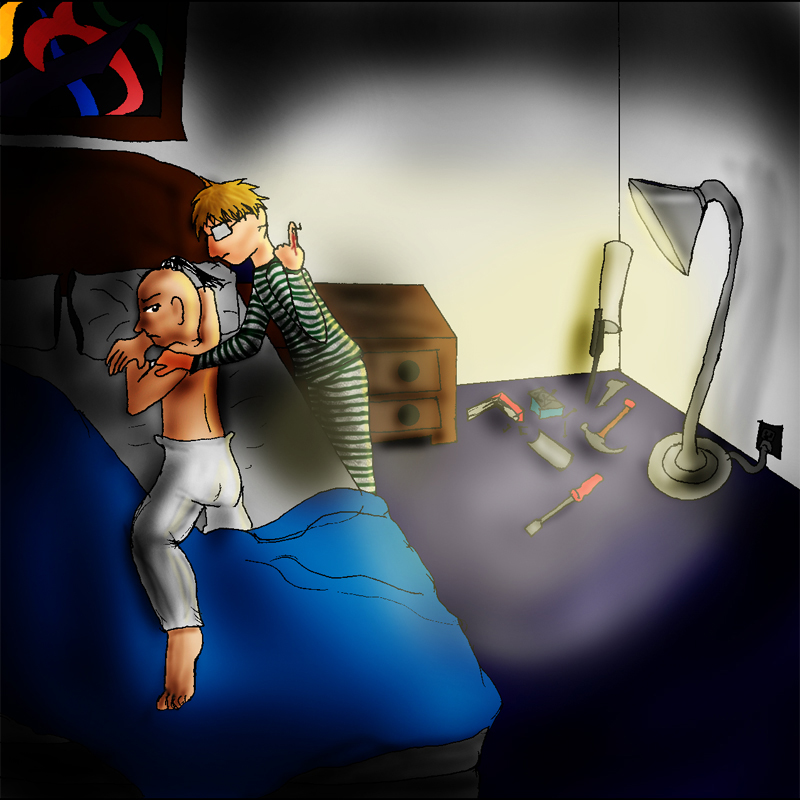 Jeff worked through the night.... and because he was sleep-deprived, put a staple through his finger. His first thought was to wake up Poo and ask him for some PSI Healing... Poo does not seem very happy about this.