Chapter 1 - Page 39: Psychokinetic Realization Goes "BLAM!"
This image has been resized for your convenience.
Click on it to view the full size version.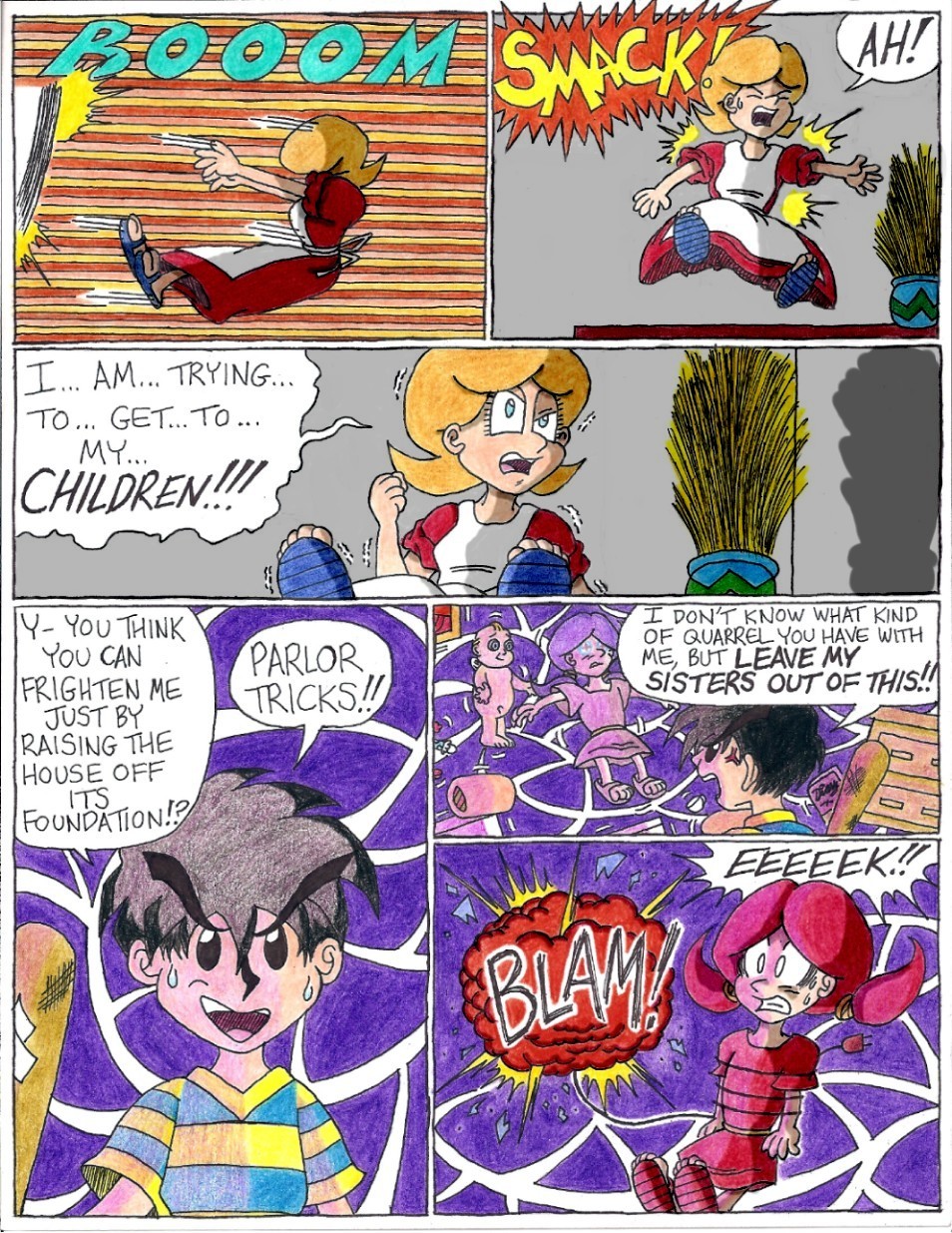 kenisu - #39
I PROMISE the battle FINALLY begins on the next page. As for the title, inspiration came from the Calvin and Hobbes collection "Scientific Progress Goes BOINK!" I had another title I wanted to use, but decided against it. What was the other title, you ask? "Feed the Childrens." Na na, na na na, hey hey, doot doot doot!