Fierce Shattered Man
This image has been resized for your convenience.
Click on it to view the full size version.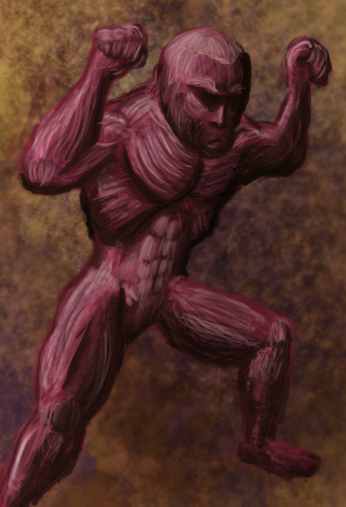 The Fierce Shattered Man has always been one sprite that I've wrestled with, mostly because of its colour. Pink. What is THAT all about? One would think it to be a mummy or a statue save for its pinkness. Even the clay model was pink.
Here, I devised an interpretation of that pinkness to make the Fierce Shattered Man a skinless behemoth of a man.