Long Walk Home
This image has been resized for your convenience.
Click on it to view the full size version.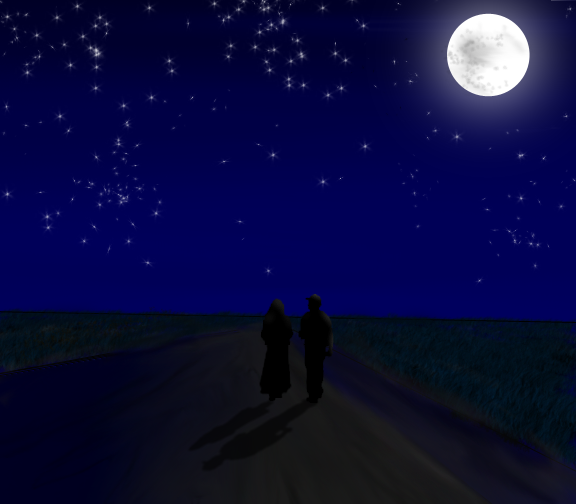 'You ready to go home, Paula?' Ness turned to his new friend that he had become close with in the recent weeks.
'Not yet.' She said with a smile as they continued down the road with nothing but the stars to guide them.