Chapter 1 - Page 42: A Hop, a Skip, and a Jump
This image has been resized for your convenience.
Click on it to view the full size version.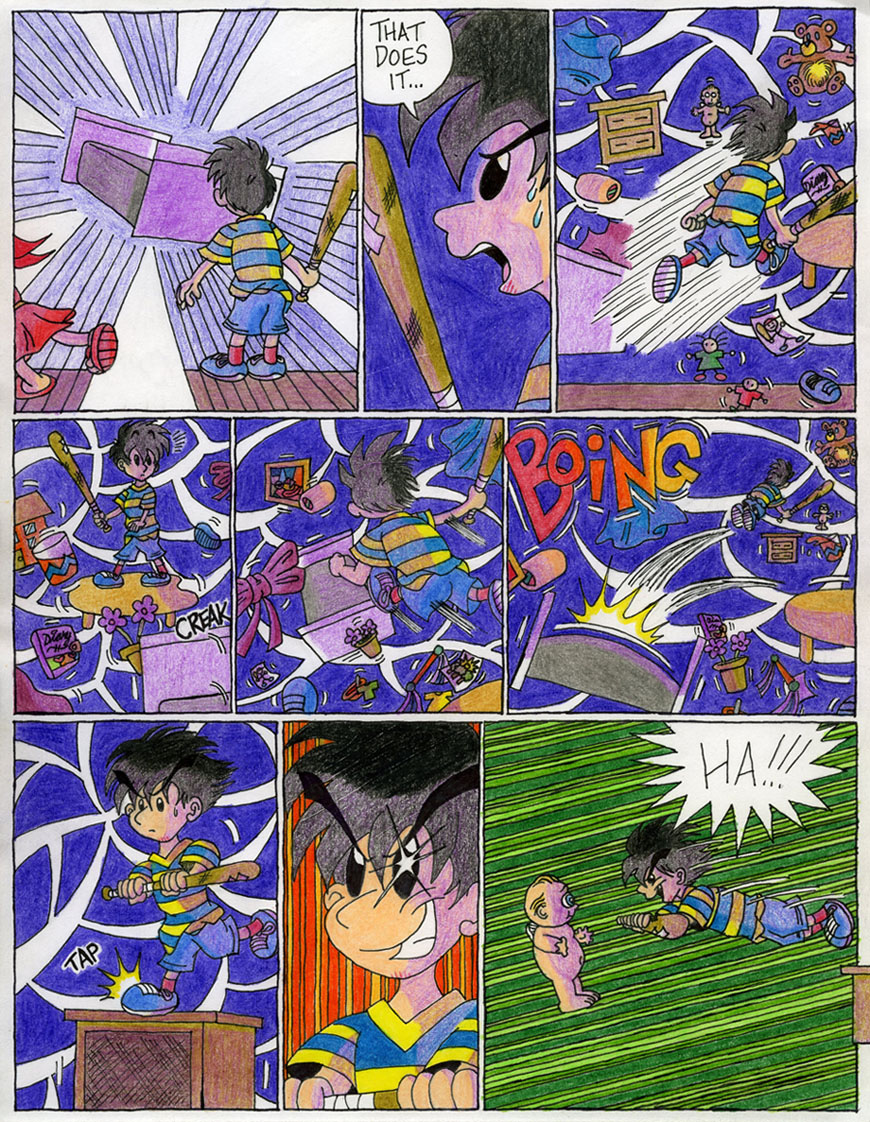 kenisu - #42
I guess there's such a thing as too much detail... these panels can be terribly distracting from what I
wanted in the central focus: Ninten jumping onto the mini-table to avoid the bed; the bed turning around
for another swoop; Ninten deciding to jump onto the bed; and the springs in the mattress bouncing him all
the way to the dresser and the doll. How very cartoony.
But anyway, WHOO! Back to college, and back to the good scanners!