Giygas (painting 2)
This image has been resized for your convenience.
Click on it to view the full size version.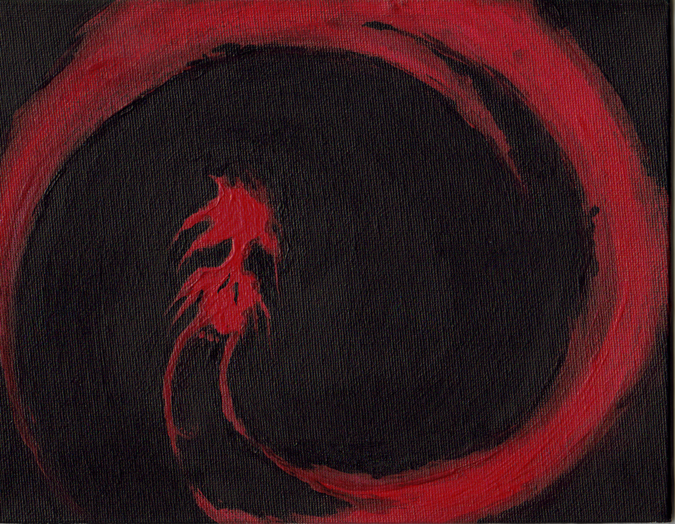 A Giygas painting based on a previous Giygas painting I made. A very good friend of mine saw it while visiting my apartment, and asked me to make one for her. This was the result. I purposely kept the colour simpler this time around.
Acrylic paint on canvas.