Braiiiiiiiins...
This image has been resized for your convenience.
Click on it to view the full size version.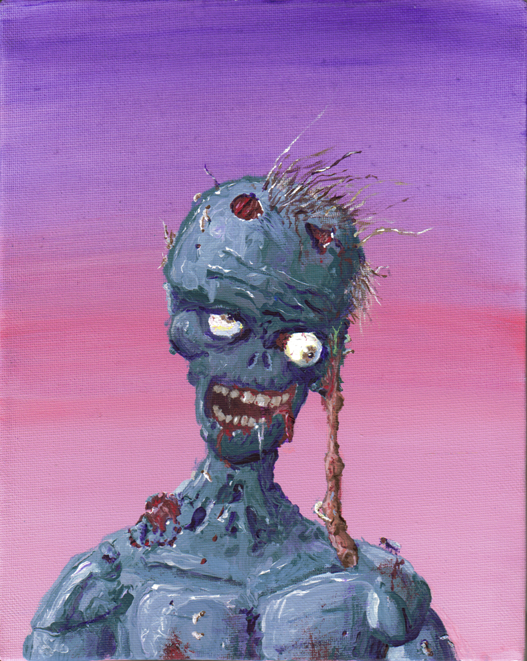 An interpretation of an Urban Zombie, done for the 2007 Halloween Funfest.
This one was a lot of fun to do. Though it's difficult to tell from the scan, a number of the parts of the painting are a bit raised up, such as the skin on the shoulder by the bite, some of the maggots, and the brain matter leaking from the head. It was something I'd never done before, so I hadn't anticipated the problems I had scanning the thing -- since parts were raised, they pushed the stetched canvas upward when it was being scanned. As a result, i had to stack heavy stuff on my scanner and press down on it to get it to scan right. XD Jolly good fun.
Acrylics on canvas.