Poodles!
This image has been resized for your convenience.
Click on it to view the full size version.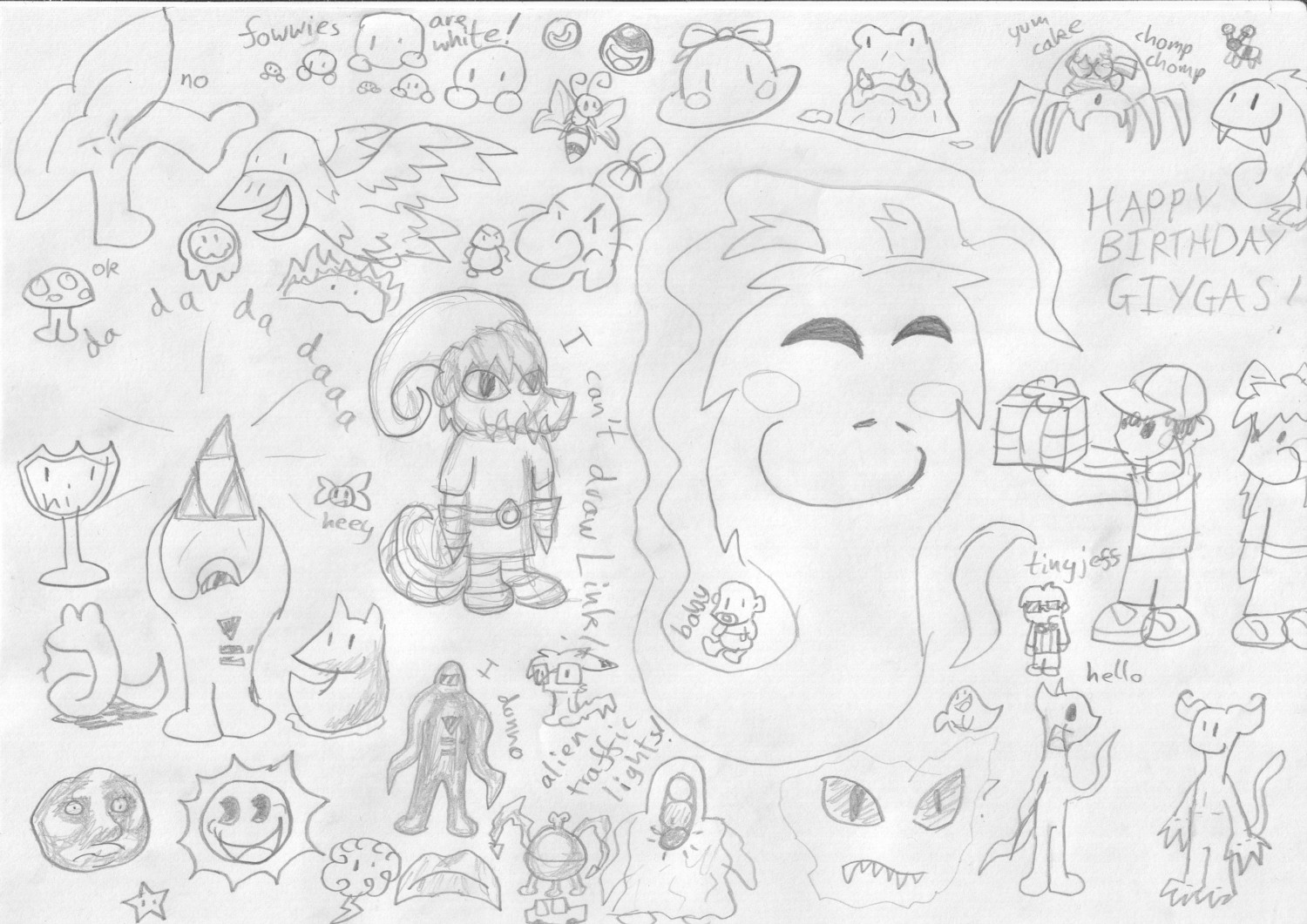 Not sure why I'm submitting this, it's so badly-drawn. XD; I've started doodling a lot, and while not all of my doodles are EB-related, I'll submit a few that are. This one has quite a lot of enemies, and the first appearance of the angry Mr. Saturn and Tenda! Even though it looks terrible, this took quite a while to draw.