My new friend n.n
This image has been resized for your convenience.
Click on it to view the full size version.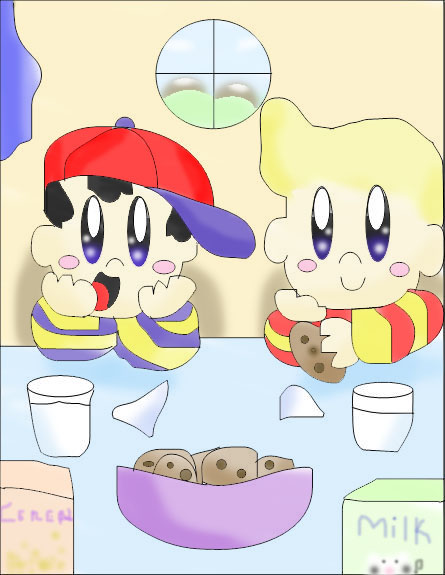 Here a pic that shows (in my vision) how Lucas meets Ness or Ness meets Lucas and became really good friends!
As we can see in this pic, Ness invited Lucas to his house to play with him and talk about theirs adventures on the 'Mother World' (theirs respectives games). So they enjoyed a very special taste of milk and cookies that Ness mom was cooked and have much fun!
This idea come to my mind cause I wanted to drew a pic like this