Chapter 1 - Page 45: Kewpie's... History?
This image has been resized for your convenience.
Click on it to view the full size version.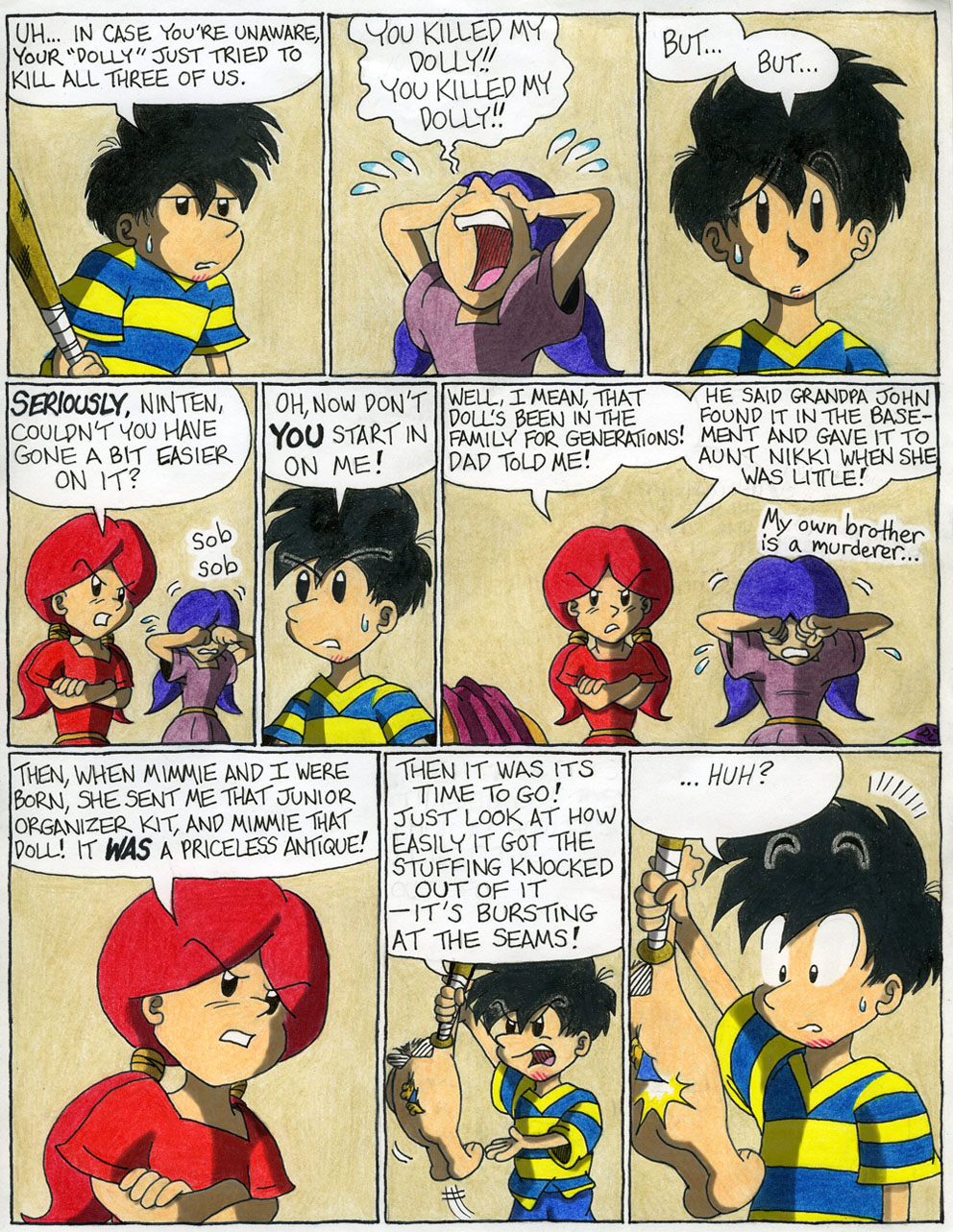 kenisu - #44
Junior organizer kit= REALLY weird gift to give your *newborn* niece (lots of stuff to choke on!), but I felt the need to tie in her gift with the role she plays in the game.
Also, it's been so long I actually had to re-learn how to draw the twins!