MOTHER Christmas Theatre: Page 2 (Lucas's Gift)
This image has been resized for your convenience.
Click on it to view the full size version.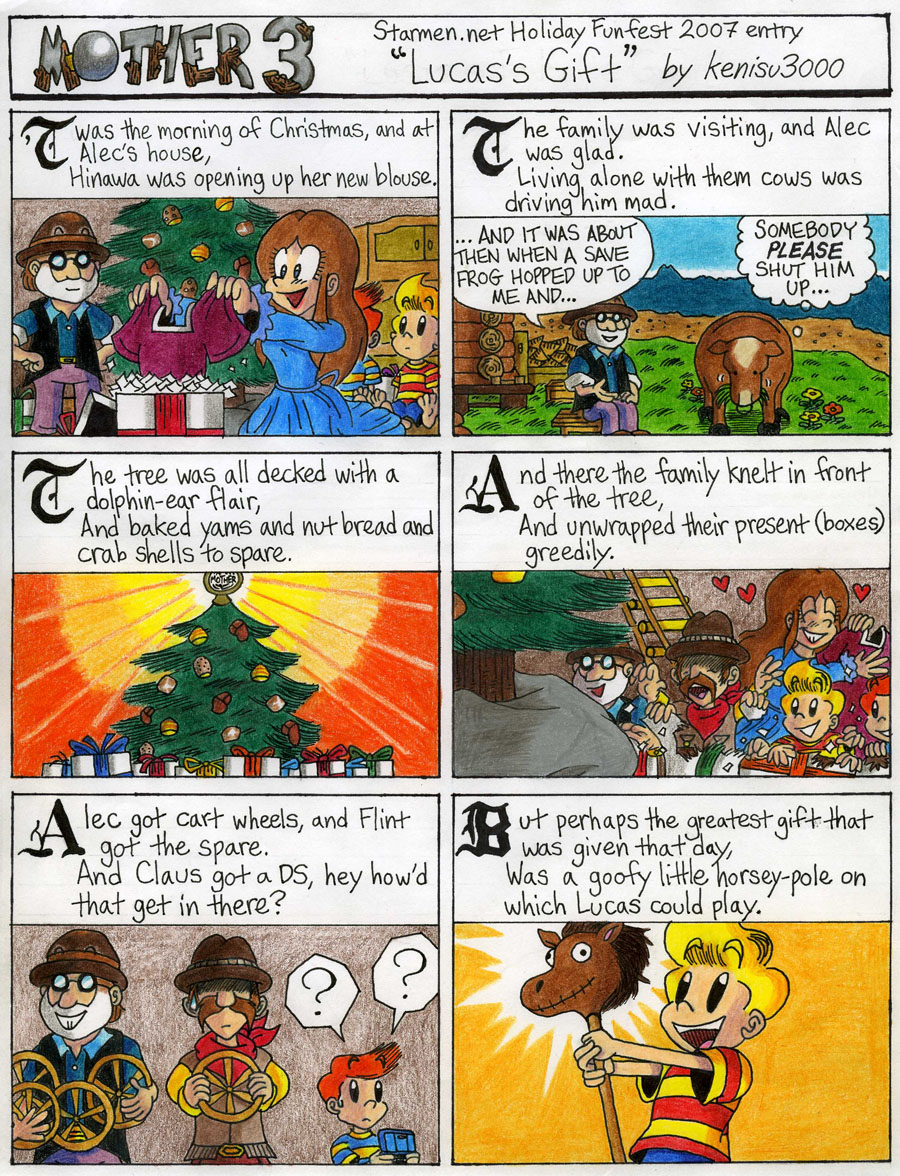 So here's the "cartoon short" preceding the main feature of my Holiday Funfest comic... I actually had the idea to do this for a Holiday Funfest since last year, but then for 2007 I also wanted to do the Anna story. I didn't want to discard either idea, so I threw this in as a little side "bonus". The whole "turn it into a 'Night Before Christmas' poem parody" idea actually came just before I started working on it.