The MOTHER3 Gang
This image has been resized for your convenience.
Click on it to view the full size version.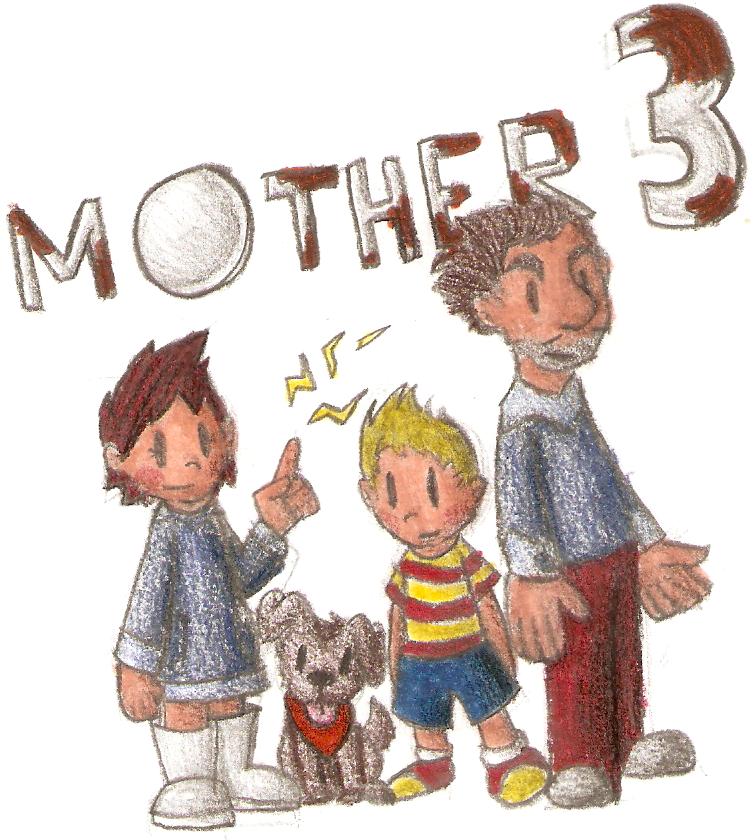 Yeah, this didn't come out that great. For two reasons: One, I used those awful Crayola markers and some Crayola colored pencils (they're not that bad though, just the markers are), and because my scanner is mean and likes to murder some of my drawings. But yeah, it's Lucas, Kuma, Duster, and Boney. First decent try at Kuma.