Ness' Neighborhood
This image has been resized for your convenience.
Click on it to view the full size version.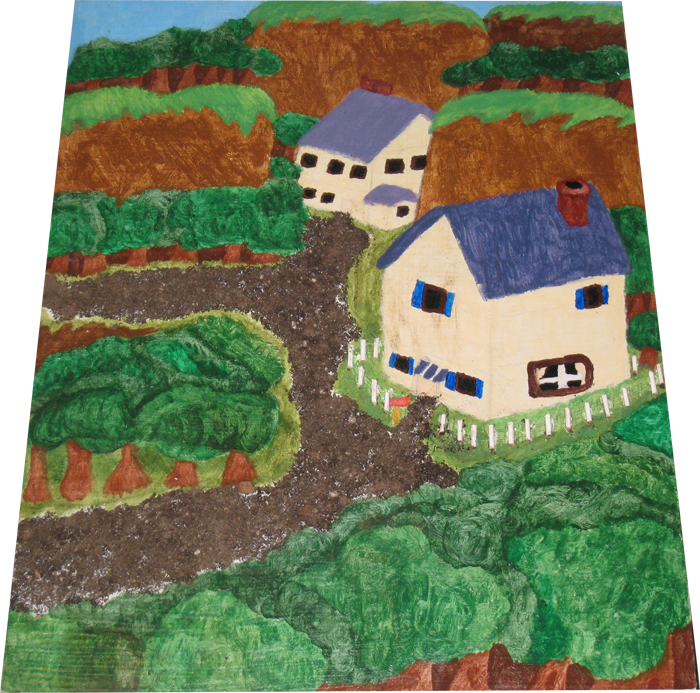 A large project I've been working on for a few days. It's Ness' Neighborhood, painted on a board roughly twice as large as an average piece of paper (too lazy for actual measurements) Painted in the Impressionist style (because I HAD to...basically lots of contrast and visible brush strokes) with parts that pop up from the board.