Queen Mary's Spirit
This image has been resized for your convenience.
Click on it to view the full size version.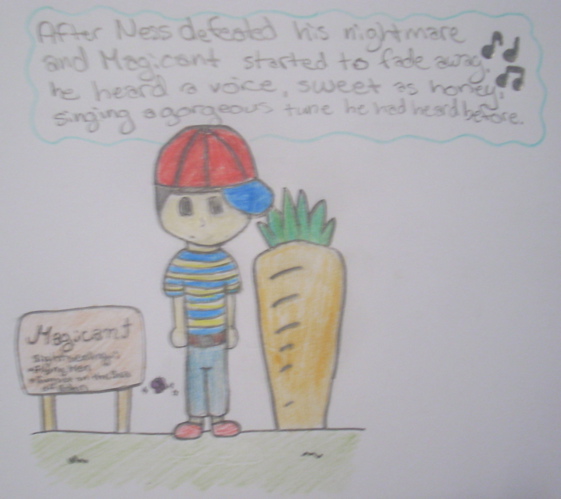 If you can't read it, it says, "After Ness defeated his nightmare and Magicant started to fade away, he heard a voice, sweet as honey, singing a gorgeous tune he had heard before." I always wondered why Ness couldn't hear Queen Mary, considering that Magicant seemed to almost be the same in Mother as in EarthBound.