The Chosen Four - Pg 22
This image has been resized for your convenience.
Click on it to view the full size version.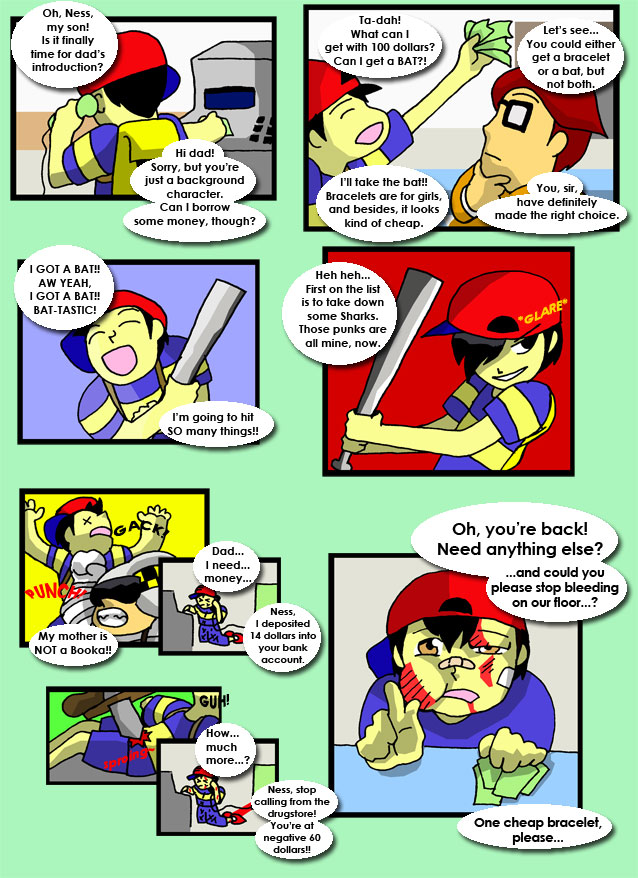 Darrow - #22
Ness finally calls his dad, but cuts his screen time short. Not interested in grinding to buy the Cheap Bracelet, he opts to take his new bat and try his luck. Unfortunately, he's way too underleveled to take any hits.