Mother 3 in Nature
This image has been resized for your convenience.
Click on it to view the full size version.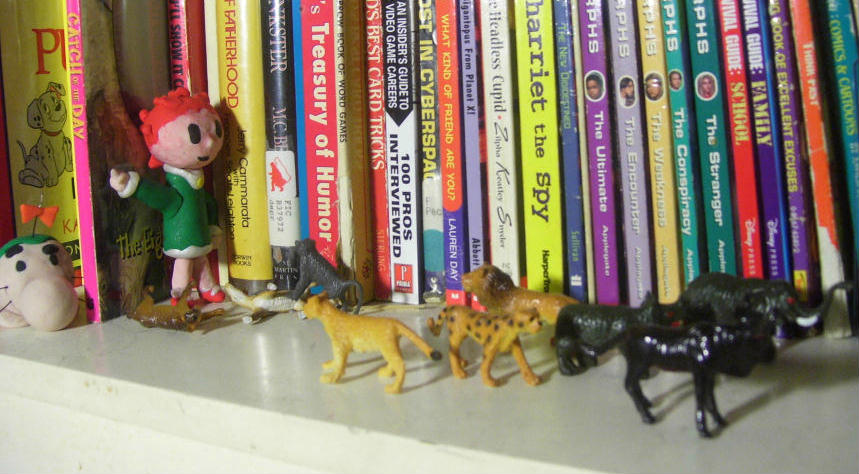 The Bear-tiger is a force to be reckoned with, more dangerous than normal beasts. This one has just killed two hyenas, effectively spooking the other animals in doing so. A monkey approaches; the bear-tiger appears to be giving it directions to the nearest Del Taco. From the safety of the shade of a Sherman's Lagoon book, a peculiar Mr. Saturn tries in vain to figure out what is going on.