Post-Traumatic Stress Syndrome
This image has been resized for your convenience.
Click on it to view the full size version.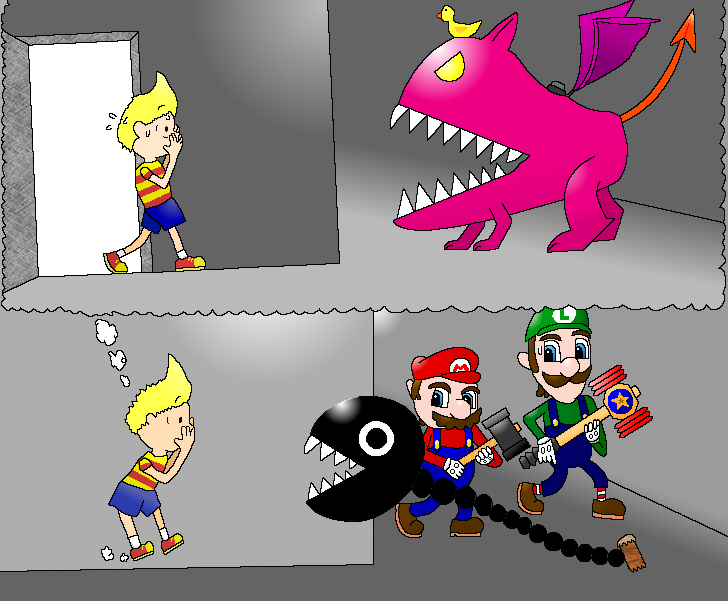 Poor Lucas. He was just strolling through (read: got lost in) the Smash Mansion's halls, when he runs into a loose Chain Chomp. What worse reminder of the first time he almost got killed by a rabid biting creature than a second time? Little does he know that, fortunately, the Mario brothers are looking for, and have just found, this very Chomp.