The Chosen Four - Pg 110
This image has been resized for your convenience.
Click on it to view the full size version.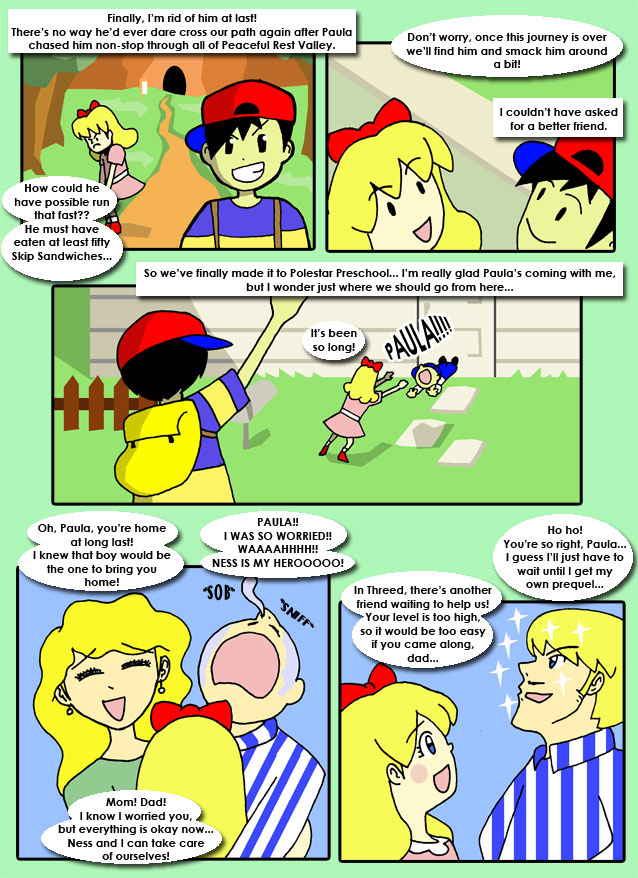 Darrow1 - #10
Arriving home, Paula meets with her parents one last time before her big adventure. Unfortunately, Paula's dad is too awesome to be able to come along...but there is a brief mention of Jeff! Are you excited? I'm excited.