The Chosen Four - Pg 111
This image has been resized for your convenience.
Click on it to view the full size version.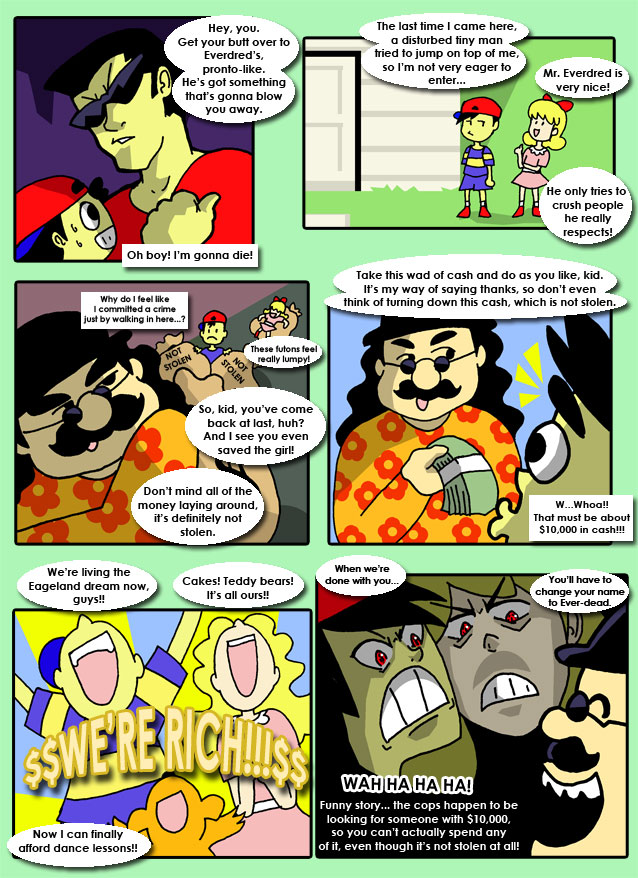 Darrow1 - #11
Everdred, who is definitely not a crook, casually passes off a wad of cash to Ness and Paula, who realize they can't actually spend any of it. Too bad they never learned how to do the Egg/Chicken trick. They would be set for life.