The Chosen Four - Pg 113
This image has been resized for your convenience.
Click on it to view the full size version.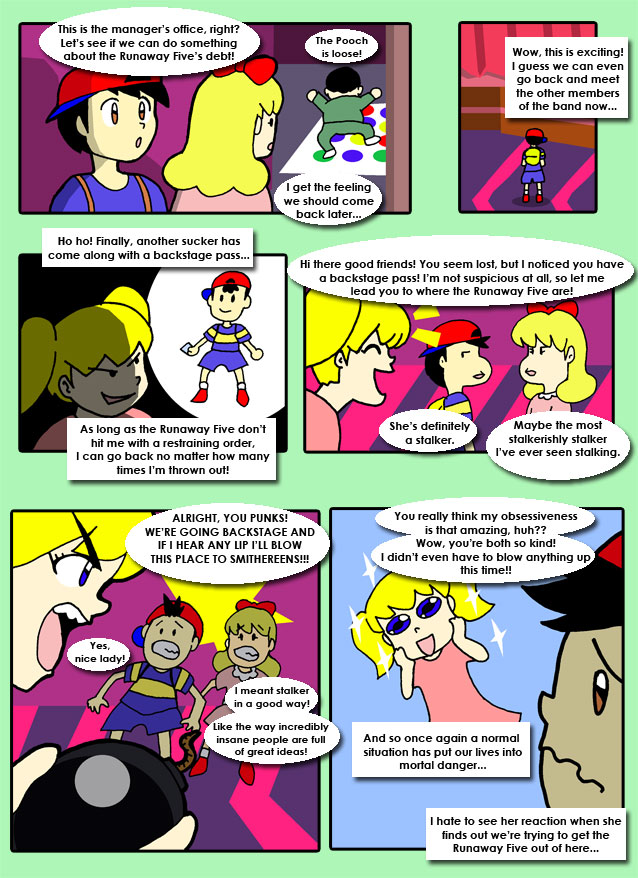 Darrow1 - #13
Poochyfud lays down the law, although his time in the spotlight has yet to come. For now, Ness and Paula have more important things to attend to. Like keeping their bodies intact.