Shield Snatcher!
This image has been resized for your convenience.
Click on it to view the full size version.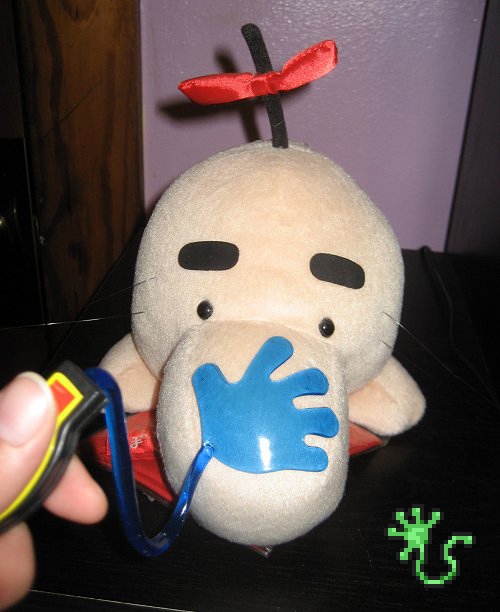 I used my handy-dandy Shield Snatcher against a Mr. Saturn. Turns out he didn't have a shield!
This is a useful battle item from MOTHER 3; it's a reward for completing a side quest in chapter 5. The green sprite in the corner is what it looks like in-game.