Invader Giegue
This image has been resized for your convenience.
Click on it to view the full size version.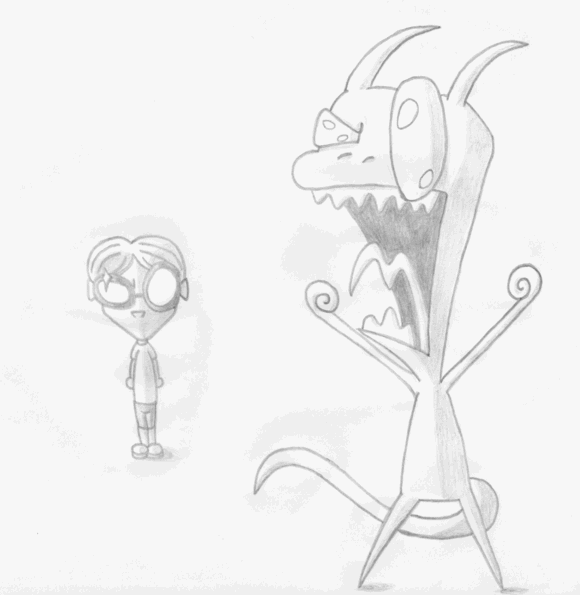 This may have been done before, but here's my take on it. Presenting characters from Mother 1 as Invader Zim characters. Giegue as Zim and Loid as Dib, respectively. It just seemed to fit. "The Tallest can deny my request no longer! I am Giegue!! Bring me the R7038xxs!!!"