The Other One with the Glasses
This image has been resized for your convenience.
Click on it to view the full size version.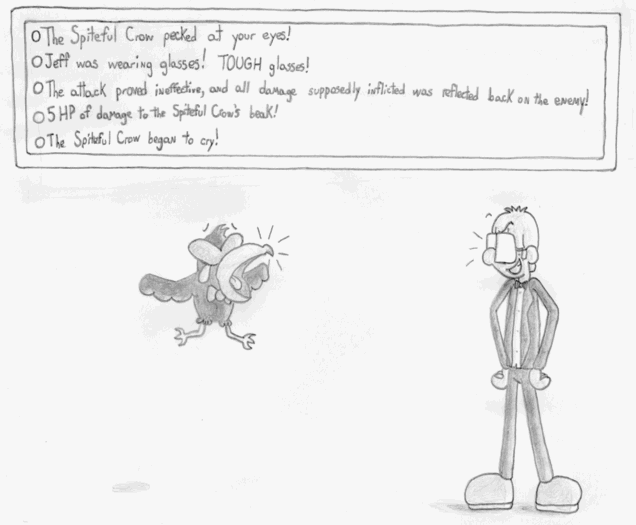 Because logic is too farfetched of a notion for it to exist in a video game. Now, I'm not saying that's a bad thing, but quite honestly...