The Chosen Four - Pg 164
This image has been resized for your convenience.
Click on it to view the full size version.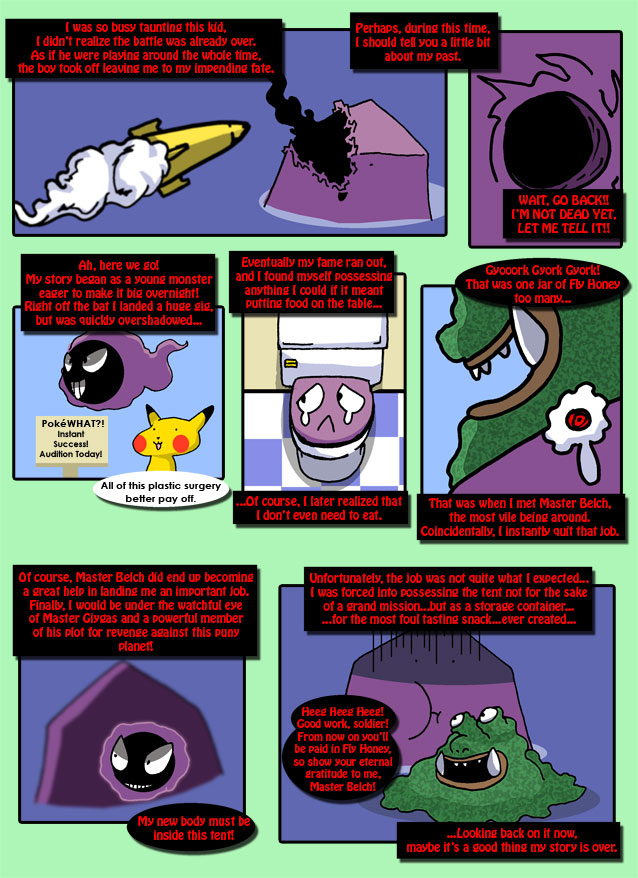 Darrow1 - #64
The final shot is fired and Boogey Tent's life comes to an end. However, before he can pass on, we are forced into yet another backstory. Also, a little known fact: While not getting to play the part of Gastly directly, Boogey Tent filled in many times as the cheap knock-off version named Antonio. They're sorta like the Olsen Twins, except a little less evil.