The Chosen Four - Pg 167
This image has been resized for your convenience.
Click on it to view the full size version.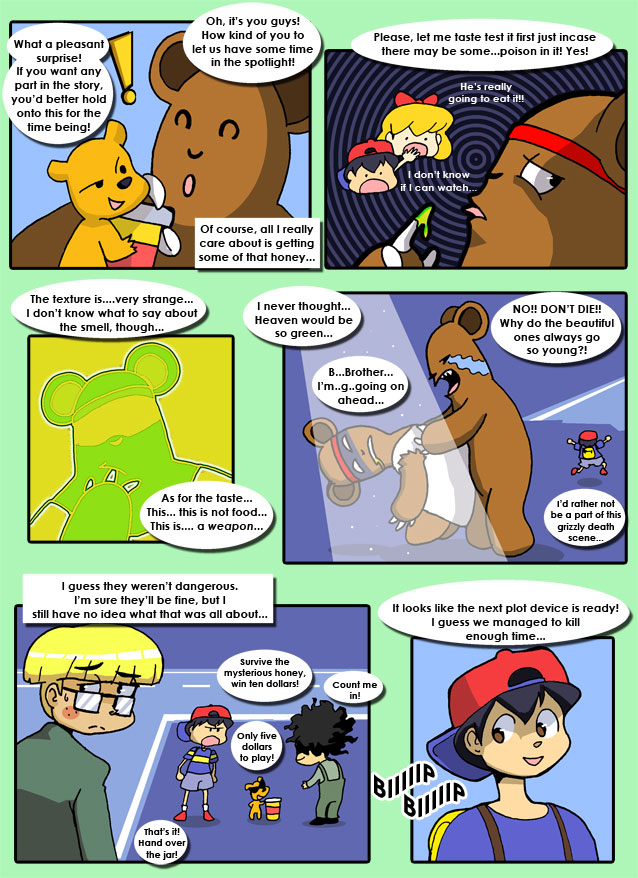 Darrow1 - #67
A taste test gone horribly wrong... Remember, kids, if a stranger offers you an odd treat, you may not have to refuse as long as someone you know is there to try it out first.