Hang on a little longer...!
This image has been resized for your convenience.
Click on it to view the full size version.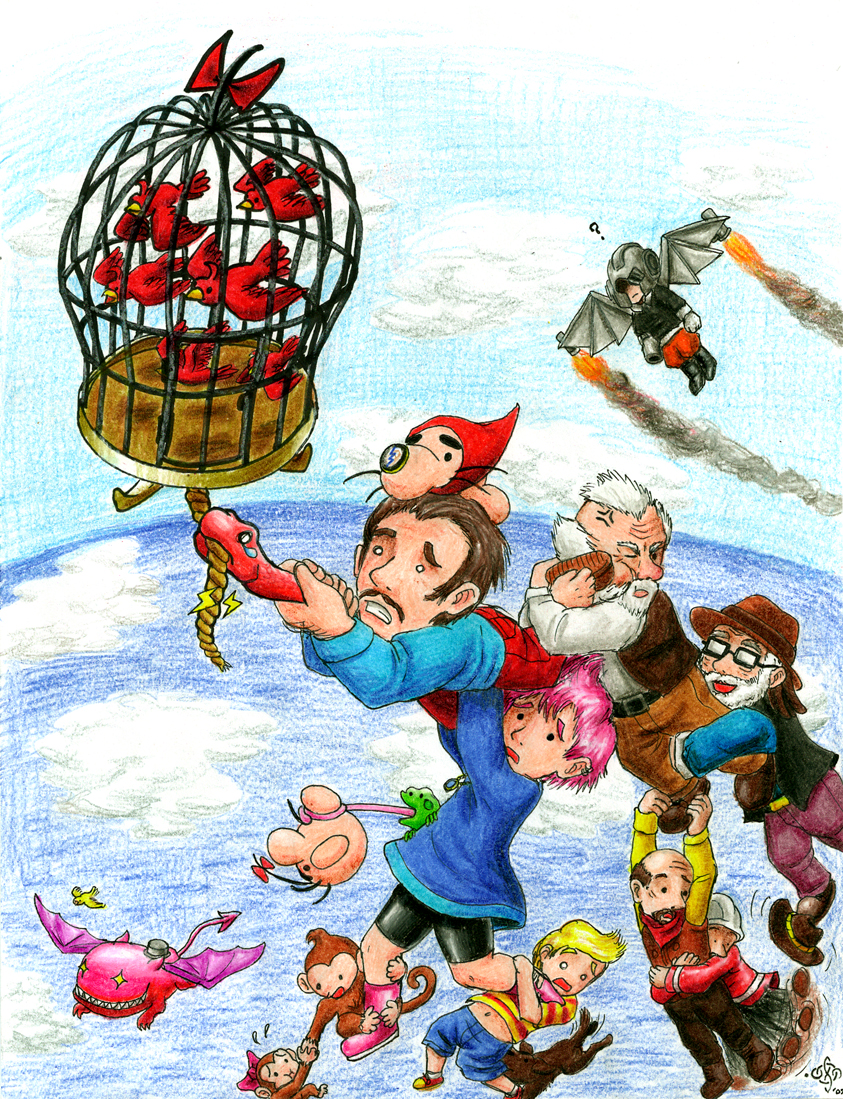 My gift to Mystic Pyro Freak for an art swap. I tried to get most party members in the pic, but left out Fassad and Fuel while adding Samba for moral support. <3
PERFECT 10! The score will say 1.10, but it's actually 10.