Chapter 1 - Page 51: Buzz Word
This image has been resized for your convenience.
Click on it to view the full size version.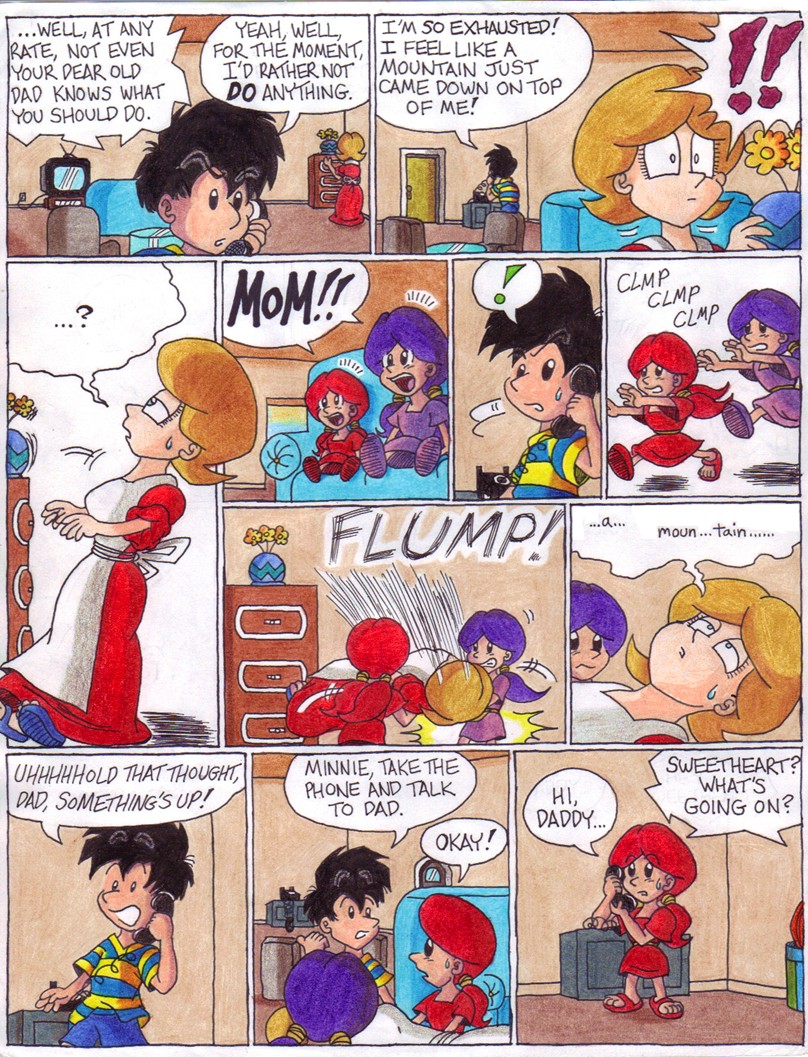 kenisu - #51
I'm pretty sure I wasn't thinking straight when I made it so that Mom stays off the phone the whole time and just stands there while Ninten jabbers off to Dad. After what the family just went through, she should have shoved Ninten off the phone the moment she became aware of who was on the other line. What kind of mother is she?