Wisdom of the World
This image has been resized for your convenience.
Click on it to view the full size version.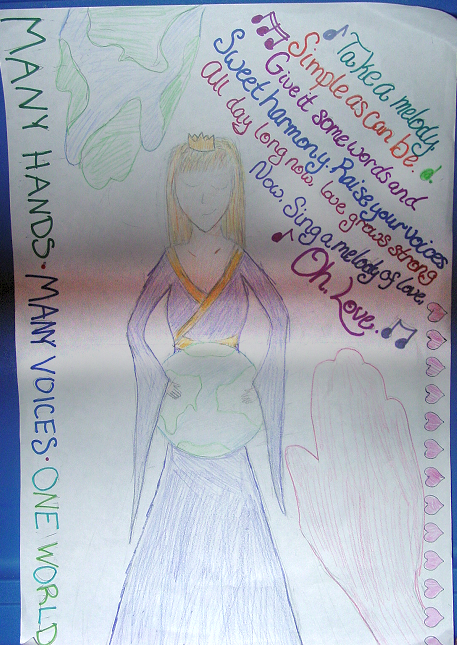 For World Language Week at our school, the theme was "Many hands, many voices, one world". The drawing was heavily based off of the one I was going to submit to the interpretation project, but my scanner wouldn't work so I never got to submit it.
The coolest thing about these posters is that I did a MOTHER reference in my poster, one of my friends did an EarthBound reference, and another friend did a Mother 3 reference.