The Chosen Four - Pg 189
This image has been resized for your convenience.
Click on it to view the full size version.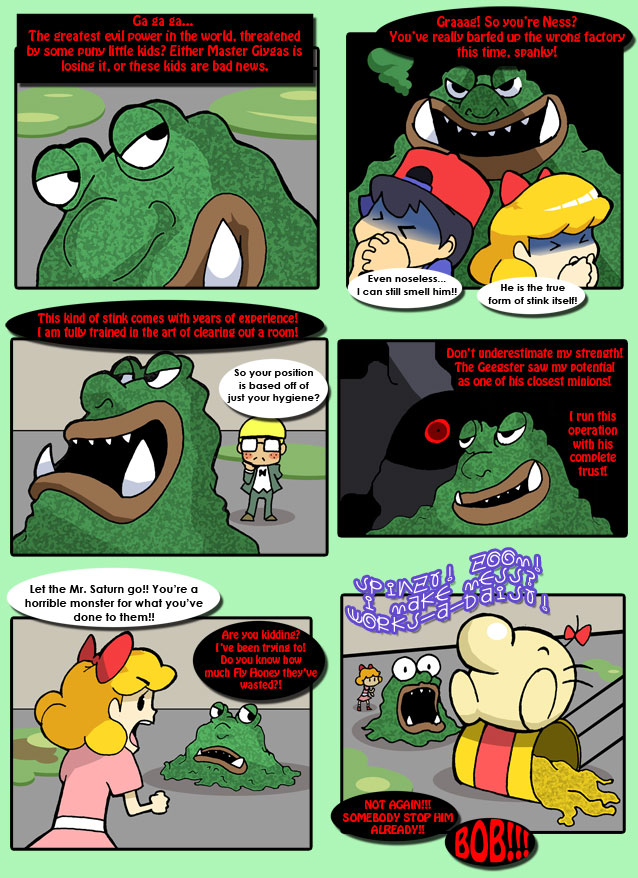 Darrow1 - #89
Belch is a pretty bad guy, not just because he's made of barf, but because he also likes to pick on kids. Also, he is kind of bad at running a factory.