The Chosen Four - Pg 190
This image has been resized for your convenience.
Click on it to view the full size version.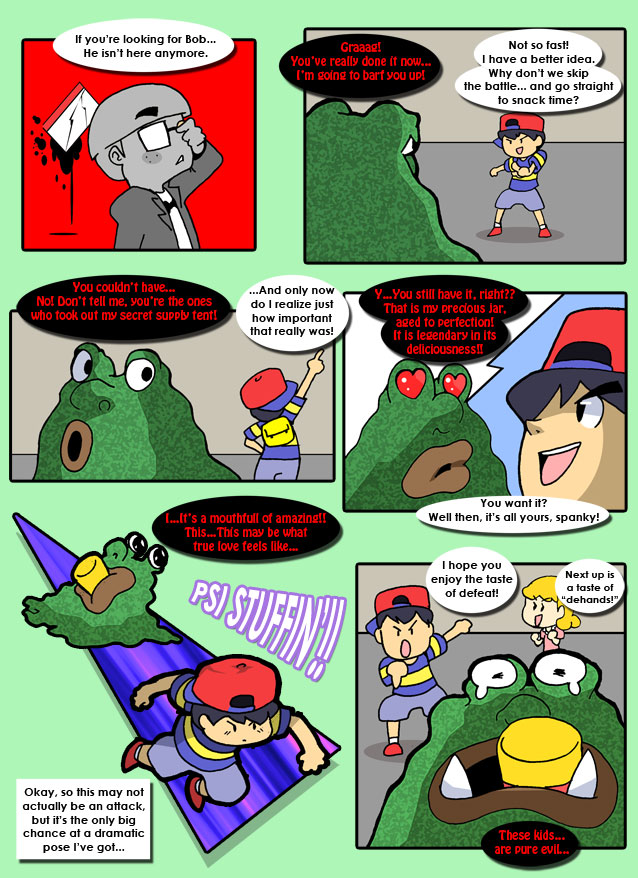 Darrow1 - #90
With Bob gone, Belch's factory is as good as unmanageable. To top it off, downing his favorite snack is even a bigger deal than stopping the destruction of his workplace. This guy just doesn't have his priorities straight.