Of Pigs and Masks 05- Bein' Friends
This image has been resized for your convenience.
Click on it to view the full size version.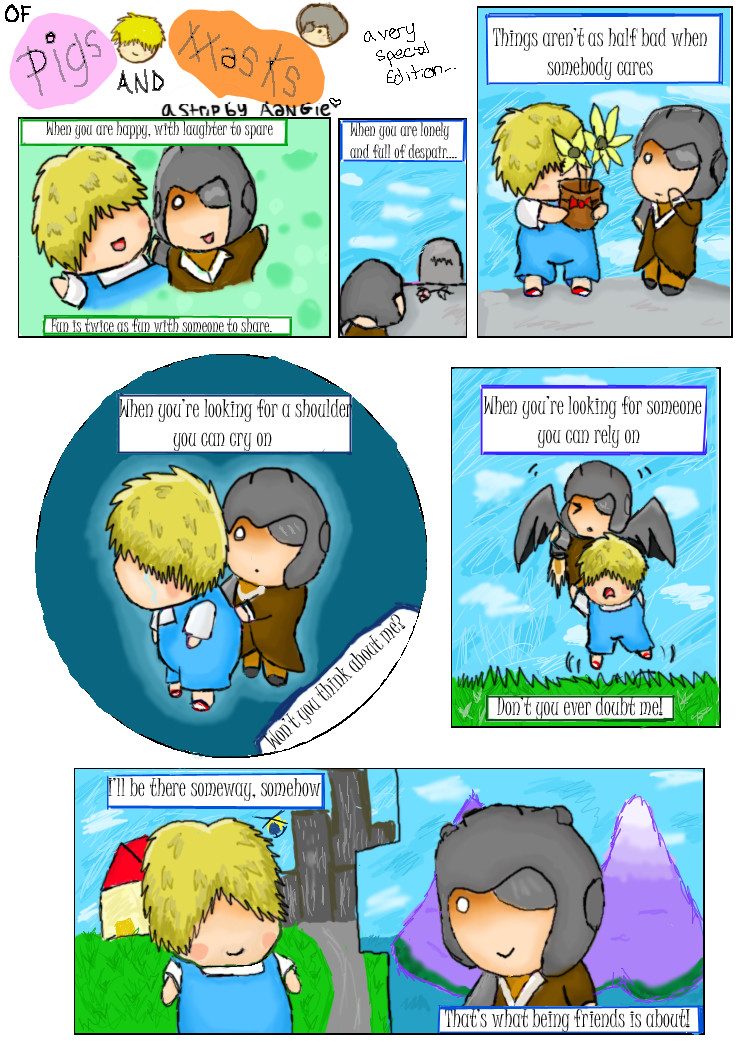 Of Pigs - #05
A very special edition of OPM, for it's fifth strip and promotion to an official Starmen series!
Inspired by vicsedobean on Youtube, and her amazing cover of this song.