Mashroomized!
This image has been resized for your convenience.
Click on it to view the full size version.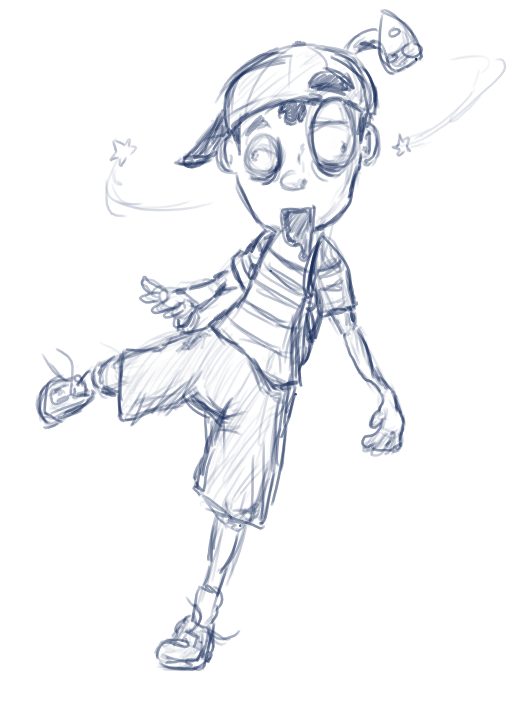 Ness, staggering along with a mushroom on his head.
I think I'd intended to do more with this, but since it's been sitting around on my harddrive for two years, I figured maybe it's time to just submit it.
At any rate, I really like this one.